Go digital

with
Washington State Magazine
for

Summer 2010

Our special electronic issue for Summer 2010 is available now!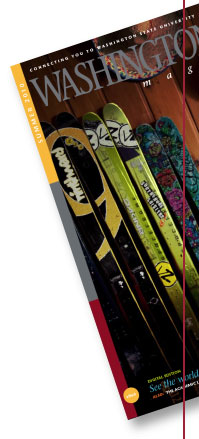 Discover what WSU researchers have learned about reading and thinking in a digital world. Explore libraries in the age of Google. Travel the world with young Cougar humanitarians. And review a list of Big Ideas that came from WSU (we invite you to add to the list). We also feature Cougs making movies, campus myths and legends, and how you, too, can run a nuclear reactor.
You can choose how to read and experience the magazine:
P.S. We'll be back with our regular print edition in August.