by Tim Steury, Washington State Magazine, Summer 2007

illustrations by Steve O'Brien

Depending on how you count, Elson S. Floyd becomes Washington State University's tenth, eighth, maybe twelfth, president. Whereas the tenures of the first two, Lilley and Heston, were tumultuous, brief, and of corresponding effect, other interim presidencies, including those of Wallis Beasley and William Pearl, were more subdued, yet productive and vital to the progress of WSU. (For more, read Gen De Vleming's story here.)

Regardless of how you count our presidents, though, the story of WSU and its presidents is rich, wonderful, and filled with drama, pathos, and even a little scandal here and there. Obviously, much has changed over the past 115 years. When George Lilley was named the first president of Washington State Agricultural College, 59 students arrived on campus to find one building, the "Crib," perched on top of College Hill.

As President Floyd takes the helm, student enrollment statewide pushes 23,000, and WSU asserts its presence in Tri-Cities, Spokane, and Vancouver. The University now comprises more than 1,300 faculty and 799 buildings across the state. At graduations this May from Pullman to Vancouver, the 217,000th student will receive his or her diploma from Washington State University.

George Lilley May 1891-Dec. 1892
Academic field: Mathematics
Degree: Unknown
Age when hired: 37
Starting salary: $4,000
Faculty: 5
Faculty salaries: $2,000 (males), $1,500 (females)
Price of a loaf of bread: $.03
Major challenges: Imagine starting a college from nothing.

John Heston Dec. 1892-Aug. 1893
Academic field: Education, Master's degree, Penn State
Age when hired: 39
Starting salary: $4,000
Number of faculty: 5
Price of a loaf of bread: $.03
Major challenges: Just about everything
Life after WSU: Later served as president of Dakota State University.
1892 Agricultural College, Experiment Station and School of Science of the State of Washington opens. (Grover Cleveland elected U.S. president.)
1893 Stock market crash: "Panic of 1893"
Enoch Bryan 1893-1915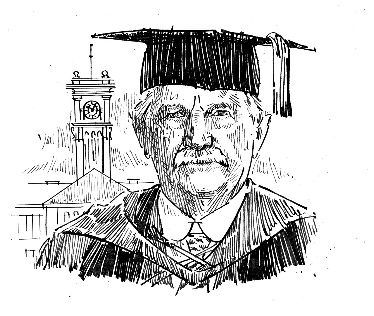 Academic field: Classics, Master's, Harvard University
Age when hired: 38
Starting salary: $4,000
Number of faculty by end of tenure: 140
Average faculty salary: $1,500-1,600
Price of a loaf of bread: $.03
Life after WSU: Became Idaho's Commissioner of Education for several years. He'd lost a large investment in a utopian agricultural venture and so was broke. After Idaho, President Holland appointed him a research professor.

Namesake: Bryan Hall and Tower

1894 First varsity football game, WSC 10, Idaho 0.
1895 Name changed to State College of Washington; first issue of Evergreen.
1897 First graduating class of seven
1899 Enrollment 481
1902 First master's degree
1905 School renamed State College of Washington
1906 Enrollment 1,371
1913 President's house completed for $25,000; first homecoming
(Woodrow Wilson inaugurated U.S. president)
Ernest O. Holland 1916-1944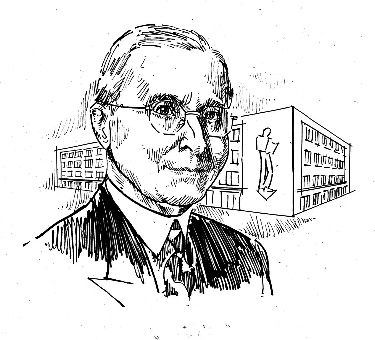 Academic field: English, Ph.D., Columbia University Teacher's College
Age when hired: 41
Starting salary: $6,000
Faculty: 750
Faculty salary: Instructor in French made $1,200
Price of a loaf of bread: $.07

Major challenges: Conflict in legislature regarding duplication of courses at WSC and UW. Although he and President Suzzallo of UW were great friends before moving to Washington, they gradually became bitter rivals.

Namesake: Holland Library

Life after WSU: Stayed in Pullman, died five years after retirement.

1916 WSC beats Brown in Rose Bowl
1917 Enrollment 2,130; Act of February 2, 1917, distinguishes major curriculum lines at WSC and UW (U.S. enters World War I)
1919 Cougar adopted as mascot
1925 Enrollment 3,129
1927 Phi Beta Kappa chapter established, first for a separate land-grant institution; enrollment 3,275
1929 First Ph.D. conferred, in bacteriology
1930 Edward R. Murrow graduates
1931 WSC loses to Alabama in Rose Bowl
1931-33 Great Depression
1936 More than 2,500 students march to demand "abolition of Ultra-conservative, dictatorial Administrative policies."
1940 Enrollment 5,109 (WWII)
1942 Government contract training soldiers in aviation, Japanese, signal corps, radio, and gunnery.
1943 Enrollment 1,530; Cougar football suspended for duration of WWII
1944 Cougar Gold introduced
Wilson A. Compton 1945-1951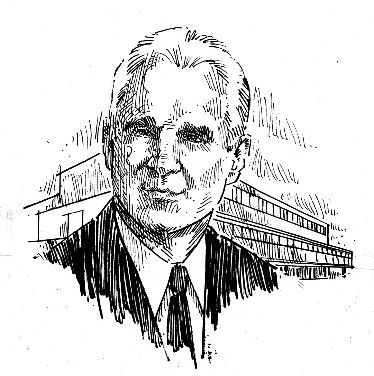 Academic field: Economics, Ph.D., Princeton
Age when hired: 54
Starting salary: $12,000
Faculty: 939
Faculty salary: Assistant professor of pharmacy made $3,000
Price of a loaf of bread: $.09

Major challenges: Providing classrooms and housing for GIs and families; Regent McAllister, who spearheaded Compton's ouster.

Namesake: Compton Union Building

Life after WSU: Director, International Information Administration in D.C., then headed Council for Financial Aid to Education in New York City.

1945 Enrollment 2,708
1946 Surge in military veterans enrolling as students; enrollment 5,907
1948 Enrollment 7,890
1950 Construction of Holland Library begins
1951 Regents order Compton to dismiss 182 employees (including vice president); Compton resigns; new Student Union dedicated to Compton
C. Clement French 1952-1966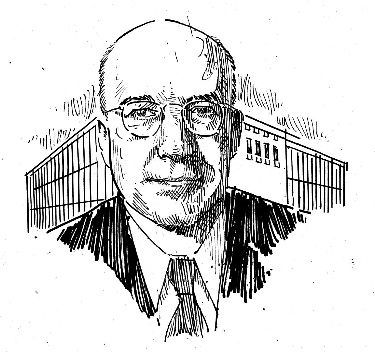 Academic field: Chemistry, Ph.D., University of Pennsylvania
Age when hired: 51
Starting salary: $18,000 (retired at $33,125)
Faculty: 1,110
Faculty salary: In 1960, assistant professor of art made $6,200
Price of a loaf of bread: $.16
Major challenges: Healing campus wounds after Compton firing.
Namesake: French Administration Building
Life after WSU: Served on various higher education committees and commissions, active in Episcopal Church.
1959 WSC becomes Washington State University
1960 Honors Program established
1962 Compulsory ROTC changed to voluntary
Glenn Terrell 1967-1985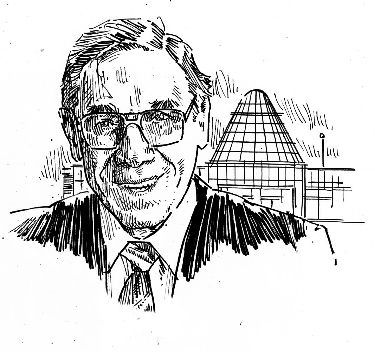 Academic field: Psychology, Ph.D., University of Iowa
Age when hired: 47
Starting salary: $40,000
Faculty headcount: 756*
Average faculty salary: $32,900 (1985)
Price of a loaf of bread: $.22
Major challenges: Student unrest and social upheaval.
Namesakes: Glenn Terrell Friendship Mall, Terrell Library
Life after WSU: Pacific Institute
Previous numbers included all faculty of all ranks. Information available from here on includes full-time instructional faculty of the top three ranks. Throughout, numbers are only for general comparative purposes. Compilation methods and definitions change over the years.
1968 French Administration Building dedicated
1969 Enrollment 13,128; Vietnam protests and student unrest
1970 South grandstands of Rogers Field destroyed by arson
1971 50,000th student graduates
1977 Enrollment 18,160
1978 Butch VI, last live mascot, dies at age 15
1980 Mount St. Helens erupts
1981 Enrollment 19,303
1983 100,000th student graduates
Samuel H. Smith 1985-2000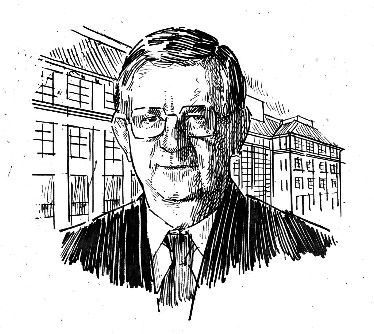 Academic field: Plant pathology, Ph.D., U.C. Berkeley
Age when hired: 45
Starting salary: $92,000 (+ $6,000 tax deferred annuity)
Faculty: 858
Average faculty salary: $61,383 (2000)
Price of loaf of bread: $.55
Namesake: Smith Center for Undergraduate Education
Life after WSU: As president emeritus, established office at WSU West in Seattle. Serves on a number of boards and is director of the Washington Education Foundation, which provides scholarships to low-income, high-potential students.
1990 Bobo Brayton wins 1,000th game as baseball head coach
2000 Enrollment 22,015
2006 211,000th student graduates

Elson S. Floyd, 50, starts work as WSU's 10th president this summer. As president of the University of Missouri, he was respected as a hard-working, charismatic, and visionary leader. He is no stranger to eastern Washington, having served as executive director of the Washington State Higher Education Coordinating Board and as vice president for student services, vice president for administration, and executive vice president at eastern Washington University.