Web Exclusives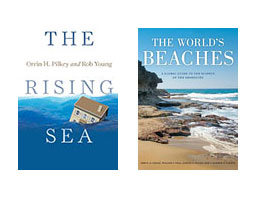 Reviews: Books by Orrin Pilkey '57
| © Washington State University
Orrin Pilkey '57 has written several books on beaches, shorelines, sea levels, and climate change.
You can read reviews of two of his books from Washington State Magazine.
The World's Beaches: A Global Guide to the Science of the Shoreline (2011)
The Rising Sea (2009)
You can read more about Pilkey's works in WSM Spring 2012, at his Duke University website and on Wikipedia.