Web Exclusives
Coug-o-lantern: Pumpkin-carving stencils of the WSU Cougar head logo
| © Washington State University
Carve your pumpkins with the Coug spirit this Halloween. Select the small or large stencil template below (for a small or large pumpkin), print, and trace on the pumpkin.
The large template prints on two letter-size pages, which you can cut and then put together when tracing.
Final step: Display your Coug-o-lantern with pride and send us photos of your WSU pumpkins.
Small pumpkin template
(PDF. Requires free PDF reader.)
Large pumpkin template 
(PDF. Requires free PDF reader.)
Coug-o-lantern - 2014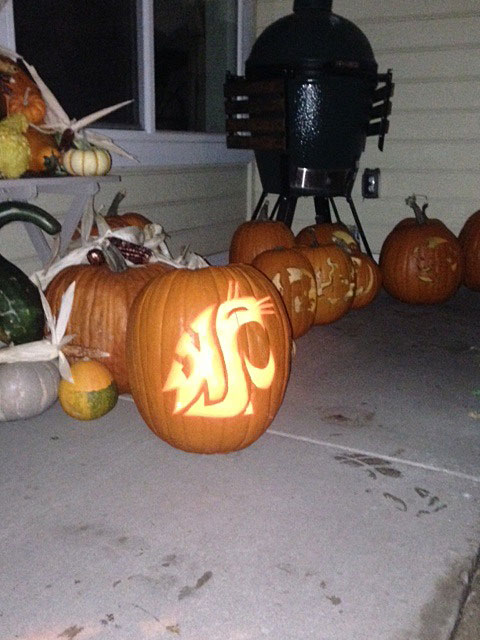 Jon Seitz '01 from Yakima made this great Coug-o-Lantern for Halloween this year.
Coug-o-lanterns - 2012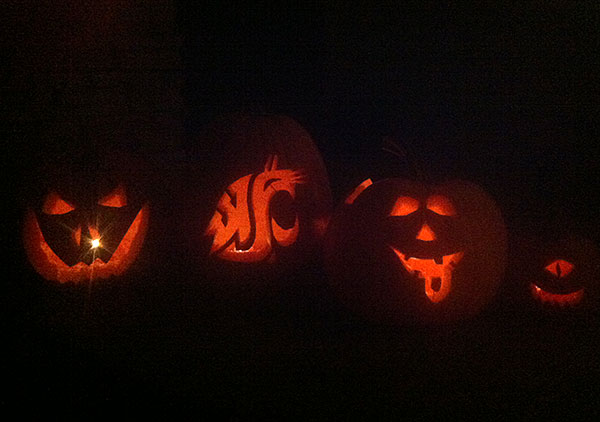 From Jason Childers: I've tried for years. This is the first time I'm happy with my effort. Go Cougs!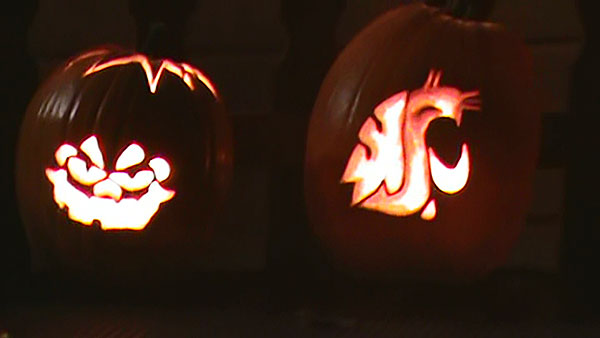 From Cynthia Chamberlin-Reece '05:
Here is my first attempt at dremel pumpkin carving with the small pumpkin template. I think it looks great! I was born and raised in Pullman, WA and I graduated from WSU in 2005. I always was and always will be a Coug.
Go Cougs!!!
Happy Halloween.
Cynthia Chamberlin-Reece WSU 2005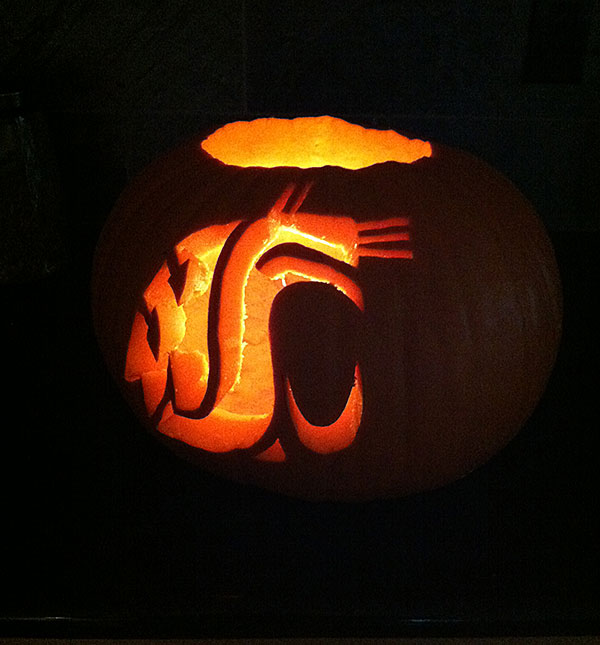 From Jim Merriman, whose son graduates in December and daughter is a junior.
Coug-o-lanterns - 2011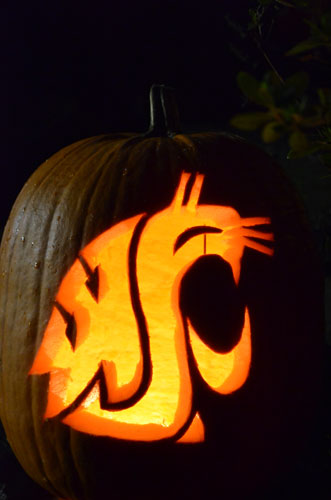 Coug-o-lantern carved by Janette Mallery (Rodgers) '03, '05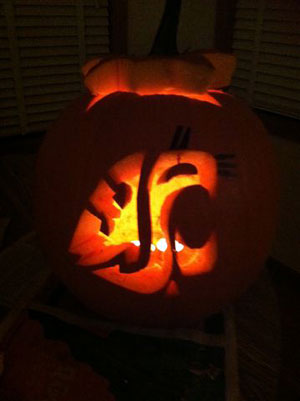 Coug-o-lantern carved by Elena Mest '11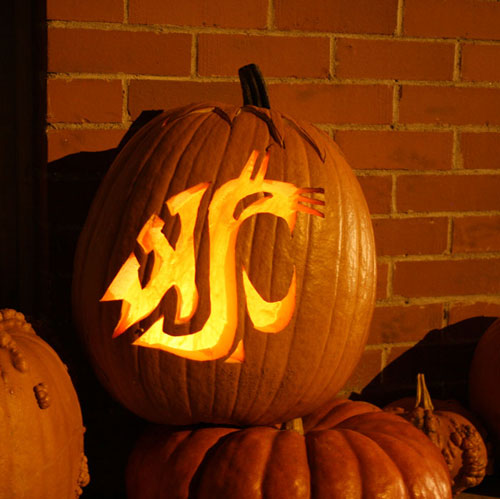 Coug-o-lantern, Fall 2011. Carved by Larry Clark '94