Features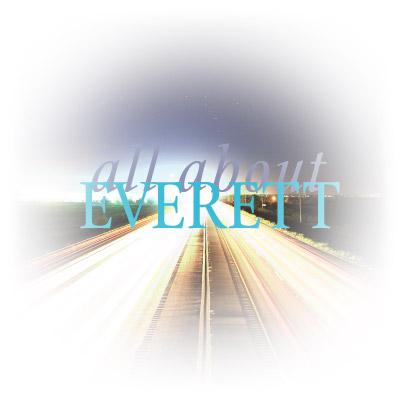 Last spring a crowd gathered in the ballroom of the historic Hotel Monte Cristo in downtown Everett to weigh in on plans for the city's future. The focus was expanding higher education in Snohomish County, home to the Everett Community College and outpost for eight other private and public colleges and universities.
Everett is a port town rich with history, natural resources, historic structures, a strong industrial base anchored by Boeing, and a diverse community. But for years it has aspired to be something more.
It could be a regional center for education, said Mayor Ray Stephanson. It wants a four-year research university. Since 1988, access to higher education in Snohomish, Skagit, Island, and north King counties has been a concern for the region and the state. It is essential for Everett and the rest of the north Puget Sound region to move ahead, Stephanson told the crowd. "Only a research university can provide engineering training to keep Boeing growing in this community."
His Marysville counterpart Mayor Jon Nehring took the microphone and echoed his comments, emphasizing that this was more than an issue just for Everett. "I think times are changing and the county is coming together."
Plans to provide the growing community with a higher education resource offering baccalaureate and postgraduate degrees have dragged on for more than two decades. Disagreements over where to site a campus, what courses to offer, and how to fund it have complicated and deterred local efforts. At one point, the University of Washington was going to build an $800 million science and engineering campus in Snohomish County. In light of the economic downturn and a variety of other reasons, that isn't going to happen any time soon, said Stephanson. That is why he approached WSU last January and asked if the state school might simply and quickly take over the University Center of North Puget Sound, a collection of state and private schools offering associates, bachelors, and masters degree programs, housed on Everett Community College's campus and managed by EvCC since 2005.
The meeting was organized to bring the townspeople to meet WSU President Elson S. Floyd and make more public the hurried discussion about handing the University Center over to the Pullman-based state university. This is something WSU knows how to do, Floyd assured the crowd. With branch campuses in Vancouver, Spokane, and the Tri-Cities, the University has a wealth of experience working with community colleges and other local institutions to find ways to serve the communities.
Still, there was tension in the room. At that point, it was uncertain that the state legislature would approve the plan. And some from the community and community college voiced concern that this would drain resources from Everett Community College and the other schools that are part of the University Center. "I feel like David in front of Goliath," said Christine Kerlin, Everett Community College University Center vice president. She noted that University Center under the management of EvCC already offers a number of masters and bachelors degrees and has worked diligently to meet the demands of the community. She asked: "What will we lose because resources are limited?" With statewide budget cuts to higher education, money to build or enhance the University Center will certainly be scarce. 
But there was enthusiasm, too. The region's state legislators had been arguing that the region has been too long lacking in higher education opportunities. "Promises have been made and promises have been broken repeatedly to this community," says Floyd. "The bottom line is that this community deserves to have a very strong research education partner. We can form new partnerships to extend the reach of our university into this community. WSU does that exceedingly well."
Port And Potential
Everett has been built on aspirations.
It was settled in the 1890s on a north pointing peninsula wrapped by the Snohomish River on the east and bordered by Port Gardner Bay to the west. The early settlers were lured by the fishing and the seemingly endless amount of timber that they could harvest and transport out of the mountains and down the rivers to the port. They could see themselves as the hub of Puget Sound. They platted out their city and divided up the land in speculation and preparation for the Great Northern Railway pushing its way across the Midwest, the Cascades and to the sound.
Fairhaven and Anacortes were also vying to be the West Coast terminus, but it seemed Everett had won. Then "Everett happened overnight, immediately," says historian Larry O'Donnell, author of Everett: Past and Present and longtime Everett resident. Those other cities had years to develop. But when it appeared that Everett could be the terminus for the railroad, the land was platted and parceled, and buildings sprang up on the hillside.
Getting the railroad and investment from the East Coast was only a partial success, says O'Donnell. "It did come here. Everett is where the rails met the sails."
Then the tracks turned south to Seattle. Everett wasn't the end of the line but more a stop along the way.
O'Donnell tells this story on a drizzly Saturday in downtown Everett, where about 25 locals have collected for a tour of the town's Hewitt District, which joined the National Historic Register in 2010. "Welcome to 'Ever-wet,'" O'Donnell says with a grin. He leads us down Hewitt Avenue, one of the city's main streets, which runs, as Hewitt wanted, from the river to the marina.
The avenue is lined with three-, four-, and six- story historic buildings, and as we peer up at them and listen to O'Donnell, we are transported back to a town built by mill barons, bankers, and timber industrialists, where immigrants from the Midwest and Scandinavia came for the promise of a better life, and where people plotted their days out by the plant whistles. Hewitt Avenue parallels the train tracks, and 100 years ago was the chain along which hotels, banks, bars, theaters, and restaurants typical of a railroad neighborhood were strung.
In 1900 Weyerhaeuser had purchased 900,000 acres of timber from the Northern Pacific Land Grants and built in Everett what was at the time the largest timber mill in the world. A second mill, this time built by another investor from Minnesota, produced red cedar shingles. The Great Northern railroad brought in migrants from the Midwest and New England, and immigrants from Germany and Scandinavia to work in the mills and factories and populate the town.
Our first stop, "Speaker's Corner," is a landmark for labor history and another example of the townspeople seeking a better life. At the intersection of Hewitt and Wetmore avenues, it played a part in one of the most significant events in the labor movement of that era. Here, in November 1916 in the midst of a shingle weavers' strike over working conditions, Industrial Workers of the World volunteers arrived to speak about safety and pay and the general workers' concerns in Everett. According to John L. Miller, who traveled there with the IWW to support the striking workers, the group from Seattle was rounded up by the sheriff and his deputies, taken out of town, and roughed up. "They beat us over the head and shoulders as we ran," he wrote in an account now housed at the University of Washington archives.
What we now know as the Everett Massacre took place the following Sunday. Miller joined more than 200 volunteers to return to Everett and demonstrate for unionized labor again. As the Verona, the steamer boat they rode in, tied up to the city dock, the sheriff and a group of deputies were there to meet them. The sheriff told them they couldn't land. "The hell we can't," was the reply. Then the sheriff turned around and a single shot was fired, according to Miller's account. Then came a volley. In the ensuing battle, five members of the IWW were killed on the Verona and two deputies were killed on the dock.
Miller took a pragmatic approach to the tragedy. "Was our fight worth-while?" he asked in his account. "Well we organized the Lumber workers in the woods won improved living conditions there, and was [sic] able to make working conditions somewhat safer for the loggers. Perhaps more lives were saved that year of 1917 than were lost in the Everett Massacre."
But all was not acrimonious. The millworkers eventually improved conditions inside the mills. And out in town, they and their children and grandchildren helped build a community.
"It's a very friendly, pretty blue collar sort of town," says Connie Niva '62, a WSU Regent who was born and raised in Everett and who returned to the area after college. "It's a small town that has slowly gotten bigger." When she was a teen there were about 50,000 residents, and just one high school serving not only Everett, but Marysville and Mukilteo. Today it's home to more than 100,000, and Niva and many of her high school classmates have returned to guide its growth. Niva herself served on the city council in the 1980s, served as a Port of Everett commissioner for three years, and has volunteered with and advised local nonprofit organizations. She even ran for mayor in 1989.
Everett has a strong and frugal city government, she says. "It's very up-by-the-bootstraps." That's not to say there aren't resources in the community to support locals in need. When Niva was on the city council she supported the early efforts of Housing Hope Snohomish County (which occupies one of the historic structures on O'Donnell's tour) and Cocoon House, a place for kids thrown out of their family homes.
Though she now lives in Seattle, Niva regularly returns to her hometown for community events. On the day of our visit, she had attended the swearing-in of the new Police Chief Kathy Atwood. I remember years ago when she was just starting as an officer, says Niva. "I told her someday she could be chief."
The Everett of Niva's childhood was a mill town, tied to the timber industry. As that faded, new industries emerged. "Boeing came in the 1960s," says Niva. "That changed everything."
The Washington-based aeronautical company had a big new project—a behemoth jet called the 747. It would be the world's largest commercial jetliner. When the company decided to build it in Everett, the community had a "Boeing boom." Housing prices rose, stores opened up, and a work force of about 10,000 was expected to move into the community. More came. When the plane made its maiden flight in 1968 for an exclusive invitation-only crowd, everyone in town could watch it from their rooftops.
By the late 1970s, many of the lumber and pulp mills had closed. But the losses were balanced by bonuses along the way, including the development of Boeing's 767, 777, and now the 787. The mills were replaced with a military station in 1985 when Everett became a Navy homeport, bringing 15 ships and about 6,000 sailors and support workers into the community.
So today, you have a blue collar town, with a historic downtown, a Naval station, a large commercial marina, a railroad connection, and a whole lot of potential, says Niva.
Paul Pitre, a professor based out of WSU Vancouver, has been tasked with working with Everett, Snohomish County, the college, the other players at the University Center, and WSU to determine just what WSU can do for the community. "It's not just Everett," he says. "It's really the north Puget Sound." Skagit County and Camano and Whidbey islands are all underserved in terms of higher education, says Pitre.
This summer, President Floyd visited Everett again with a cadre of WSU deans along. "He wants to show that we're committed to making this work," says Pitre. Don't expect a new campus, he says. There's no state money for that. But underneath, there will be changes and enhancements. "We're building on what is already there," says Pitre. "We'll build a coordinated effort at the four-year level." To get a sense of it, just look at the branch campuses that WSU has built.
Ultimately, there will be more faculty, more students, and more degree programs. "We will depend on the community college to do it," says Pitre. Right away, WSU must build up the engineering offerings, having a program in place by 2012 to help meet Boeing's stated need of new engineers to fulfill new contracts and replace an older workforce ready to retire. By July 2012, WSU must have a plan to expand other educational opportunities and coordinate with the other education providers at the University Center.
Provided the plan is approved by the state's Higher Education Coordinating Board, WSU will take charge of the center the summer of 2014.
That WSU will be taking the lead is a good thing, says Niva, admitting an affinity for both her alma mater and her hometown. She would have been happy with any of the state's universities stepping up, she says. But serving this community fits with the school's land grant mission. Because it has strengths in engineering and science, it can provide research and training that fits with Boeing and other local industry. Niva says she has great love for the Everett community and great love for WSU. "I am so confident we can do this, and we can do it right."
Image used with the above story headline and in this issue's home page slide show courtesy William Frankhouser.
Comments are temporarily unavailable while we perform some maintenance to reduce spam messages. If you have comments about this article, please send them to us by email: wsm@wsu.edu