Featured notes
Jun 18, 2015
Geologist Michael Pickering Joins Maul Foster Alongi | My Story staff '12
Categories: 1990s | College of Arts and Sciences | Professional or career event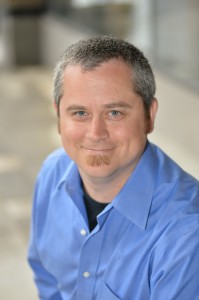 Maul Foster & Alongi, Inc. has hired Michael Pickering, RG, LG, a senior geologist with 16 years of experience in environmental consulting and project management throughout the Northwest. Mr. Pickering has completed due diligence and pre-acquisition screenings for property redevelopment, and has conducted site characterization, remedial investigations, and cleanup actions at contaminated sites for both private and government clients. He has managed a wide variety of hazardous waste- and petroleum-contaminated sites, including marine terminals, airport facilities, bulk terminals, petroleum pipeline release areas, leaking underground storage tank sites, dry cleaners, and wood pole treatment and storage yards. Mr. Pickering has significant experience conducting work at port facilities, including upland source control investigations for a portfolio of marine terminals on the Willamette River. He has also provided environmental, legal, and property support at numerous airport sites.
Mr. Pickering's expertise aligns well with MFA's services, and he is a key team member in the firm's continued expansion. He will be working from MFA's office in Portland.
Tags: 1990's, geology, Maul Foster Alongi
Oct 27, 2015
Gerri Martin-Flickinger named chief technology officer for Starbucks | My Story staff '12
Categories: 1980s | Award or honor | Professional or career event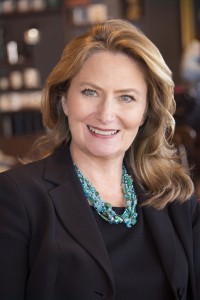 Starbucks has plucked a top Adobe executive to become its first chief technology officer, a sign the mammoth coffee purveyor is buttressing its tech capabilities as it banks on digital efforts to peddle lattes.
Gerri Martin-Flickinger served as Adobe's senior vice president and chief technology officer, and she helped migrate that company's business to the cloud, Starbucks says.
She is a Silicon Valley veteran: Before Adobe, Martin-Flickinger was a CIO at VeriSign, Network Associates and McAfee Associates. She is a computer science graduate of Washington State University.
At Starbucks, Martin-Flickinger will mind the infrastructure underpinning the company's digital forays, which are in turn led by another executive with a techie title: chief digital officer Adam Brotman.
Starbucks is busy building a digital ecosystem for its customers, drawing on features such as a mobile app that enables ordering and paying via smartphone and ties in to deals with Web services such as Lyft and Spotify as well as The New York Times. Analysts see that ecosystem as a big driver of future growth.
Martin-Flickinger also comes at a time when data security has become a big issue for many retailers. Since a fifth of transactions at Starbucks stores in the U.S. are done through the mobile app, it's a big lure for hackers.
Martin-Flickinger will report to Starbucks president and chief operating officer Kevin Johnson, also a tech veteran (he was formerly at Juniper Networks and Microsoft.)
"As we continue to shape our global-technology agenda at Starbucks, we needed leadership talent with deep experience in cloud, big data analytics, mobile and security to take us to the next level," Johnson said. "Gerri stood out as someone who has years of experience in Silicon Valley and brings deep management and technical expertise to help us navigate the future."
Tags:
Oct 27, 2015
Michael Zaro appointed City of Lakewood Police Chief | My Story staff '12
Categories: Award or honor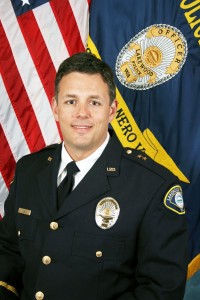 Michael Zaro has been appointed Police Chief for the City of Lakewood.
Lakewood City Manager John Caulfield made the appointment, which takes effect Oct. 16, 2015.
Chief Zaro has served as Interim Police Chief since April 2015, as part of the transition when former Police Chief Bret Farrar retired. Even before his term as Interim Police Chief, he had been in charge of the Police Department on several occasions as Acting Police Chief the past three years.
"I've had the opportunity to observe Mike's performance as Interim Police Chief the last six months and I have been very pleased," City Manager John Caulfield said. "His calm demeanor, demonstrated leadership and proven track record will serve the Lakewood community well."
"I've also gotten many compliments from the community and our City employees about Mike," the City Manager added. "It is evident he has earned the support and trust from many in the community."
Chief Zaro's career includes 21 years in law enforcement, the last 11 of which with the City of Lakewood Police Department. Before becoming Interim Police Chief in April, he had served the past seven years in a command role as Assistant Police Chief, as well as a supervisory role as Sergeant responsible for patrol, professional standards, training, background investigations for new hires and supervision of volunteers.  He joined the Police Department as a detective in 2004, responsible for homicide and felony investigations, forensic investigation, public information officer (PIO) and a member of the Crime Response Unit, a multi-agency investigative unit in Pierce County.  He also served 10 years as a Deputy Sheriff and Detective with the Pierce County Sheriff's Department.
Chief Zaro earned his Master of Arts in Administrative Leadership from the University of Oklahoma, and a Bachelor of Arts in Criminal Justice and Sociology from Washington State University. He is also a graduate of the FBI National Academy in Quantico, VA, and the FBI's Law Enforcement Executive Development Seminar.
Chief Zaro's annual salary totals $135,000, and he will oversee a Police Department with 116 full-time positions, including 100 commissioned law enforcement personnel, and an annual budget of $21 million.
Tags:
Oct 27, 2015
Rob Phillips named new principal for Elementary School | My Story staff '12
Categories: 1990s | Professional or career event
Rob Phillips has been named the new principal for Elementary School #15 located at the Sagecrest development. Phillips has served as the principal at Washington Elementary since 2008.
Prior to Washington Elementary, he was the principal at Park Middle School and Amistad Elementary. He started his career in education as a 4th grade teacher at Southgate Elementary and began his administrative career as an assistant principal and principal in the Othello School District. He holds a Bachelor of Science from Western Baptist College and a Masters of Education from Washington State University.
Tags:
Oct 27, 2015
Jim Hansen appointed as sr. vice president of sales and local marketing | My Story staff '12
Categories: 1980s | Professional or career event
Hyatt Vacation Ownership (HVO), operator of Hyatt Residence Club and an operating business of Interval Leisure Group (Nasdaq:IILG), announced the appointment of Jim Hansen as senior vice president of sales and local marketing. Hansen is based in HVO's headquarters in St. Petersburg, Florida, and reports to Larry Shulman, the company's chief sales and marketing officer.
An industry veteran with more than 25 years of experience, Hansen is responsible for all sales activities, as well as local marketing at Hyatt Residence Club's six current sales centers in the continental U.S. In addition, he oversees all sales and local marketing activities associated with new projects as they come online.
Most recently, Hansen served as regional vice president for Hilton Grand Vacations, where he directed regional sales and marketing for the company. He also managed the fee-for-service developer partnerships in several key markets. Prior to that, he held positions of increasing responsibility with Marriott Vacation Club, including vice president of sales and marketing and regional project director.
"We're delighted to welcome such a talented executive to our team. Jim brings a fresh perspective to our sales practices and techniques as we ramp up to grow our business," said John Burlingame, president of Hyatt Vacation Ownership. "We're confident that he will make important contributions."
Over the course of his career, Hansen has been recognized with a number of honors for his sales and marketing achievements, including Resort of the Year and several leadership and productivity awards.
Hansen graduated cum laude from Washington State University with a bachelor's degree in hotel and restaurant administration.
About Hyatt Vacation Ownership
Hyatt Vacation Ownership (HVO) has been developing, marketing, and managing shared ownership resorts in diverse vacation destinations since 1994. Headquartered in St. Petersburg, Florida, HVO operates Hyatt Residence Club (HRC), a flexible points-based program with approximately 30,000 members who have access to 16 HRC resorts, along with hundreds of Hyatt hotels and resorts worldwide via the popular Hyatt Gold Passport guest loyalty program. HRC members also have exchange privileges through Interval International's network of more than 2,900 other resorts in over 80 countries, as well as additional benefits and services. HVO is an operating business of Interval Leisure Group, Inc. (Nasdaq: IILG), a leading global provider of non-traditional lodging, encompassing a portfolio of leisure businesses from exchange and vacation rental to vacation ownership. ILG and its subsidiaries independently own and manage the Hyatt Residence Club program and use the Hyatt Vacation Ownership name and other Hyatt marks under license from affiliates of Hyatt Hotels Corporation. www.HyattResidenceClub.com.
Tags: