Featured notes
May 1, 2015
Bud Withers retires from The Seattle Times | My Story staff '12
Categories: 1970s | athletics | Edward R. Murrow College of Communication | Featured
Bud Withers ('70 Comm.) retired from The Seattle Times after 45 years as a sportswriter.
"Two words: Good gig. No, make that great gig. Where else do you get a front-row seat to describe triumph, heartbreak, euphoria, tragedy, all of it wound around the confounding notion that these are games, and they're very important to a lot of people? Where else do they send you to three Summer Olympics, to 20 Final Fours, to 73 separate weekends of the NCAA basketball tournament? The whole thing was a collage of the sublime and the stupid, the magnificent and the quirky," describes Withers.
Read more in The Seattle Times (April 11, 2015)
Tags: 1970s, communications, sportswriter, The Seattle Times
May 29, 2015
Bernardo|Wills Architects Adds a New Interior Designer | My Story staff '12
Categories: 2010s | Award or honor | Engineering and Architecture | Professional or career event
SPOKANE, Wash. – Chloe Buerstatte, IIDA, has joined Bernardo|Wills Architects as an interior designer.
Initial projects for which Buerstatte is providing interior design services include the interior renovation o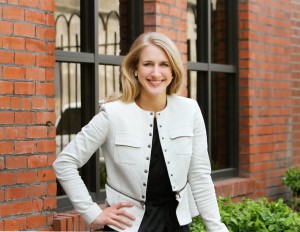 f a Cancer Care Northwest Clinic, Numerica Credit Union's Sullivan branch in the City of Spokane Valley, and Pawn 1′s corporate headquarters in Spokane.
A member of the International Interior Design Association, Buerstatte is a graduate of Washington State University with a Bachelor of Arts degree in Interior Design (2012). She was previously employed by Contract Design Associates, of Spokane.
Established in 1991, Spokane-based Bernardo|Wills Architects provides professional design services – including architecture, interior design, landscape architecture and master planning – to clients throughout the Western United States. Market sectors served include government, retail, corporate, commercial, higher education, K-12 education, healthcare, recreation and multi-family housing. For more information, visit www.bernardowills.com.
Tags: 2010s, architecture, interior design
May 28, 2015
LW Hospitality Advisors appoints Mark Lukens Managing Director | My Story staff '12
Categories: 1980s | College of Business | Professional or career event
NEW YORK, May 28, 2015 (GLOBE NEWSWIRE) — Daniel H. Lesser, President & CEO of LW Hospitality Advisors (LWHA) today announced the appointment of Mark Lukens as Managing Director of the firm. Mr. Lukens, who is domiciled in the Pacific Northwest, has twenty five plus years of experience providing an array of hospitality operational, valuation, and real estate advisory services including: expert testimony, site evaluation, highest and best use analysis, market and feasibility studies, and appraisals.
"Mark's experience and capabilities in lodging real estate are wide and deep, which further enhance the firm's senior ranks," said Daniel H. Lesser. "LWHA recently marked its fourth year anniversary, and during the near term we anticipate additional growth with new service offerings, and expansion of our geographic footprint with offices in the nation's Middle and Southwest regions."
Most recently, Mr. Lukens served as Senior Vice President with HREC – Hospitality Real Estate Counselors. Mr. Lukens has operational, development, consulting, and transaction advisory experience while based in San Diego, San Francisco, and Seattle with blue chip firms including: HVS International, InterContinental Hotels Group, Jones Lang LaSalle Hotels, Kenneth Leventhal & Co, PKF Consulting, Starwood Hotels & Resorts Worldwide, and Wyndham Worldwide.
Mr. Lukens earned a Bachelor of Arts at the Washington State University School of Hospitality Business Management, a Master of Business Administration at the University of San Diego, and an MAI (Member of the Appraisal Institute).
Mr. Lukens said, "I am delighted with the opportunity to join LWHA. I've known Dan Lesser for many years and am excited to join him and his partners Evan Weiss and Gary Isenberg, who have rapidly developed a leading valuation, advisory, and asset management services platform."
LWHA specializes in a wide range of advisory, valuation, feasibility, investment counseling, asset management, property management, and transactional services focused exclusively on hotels, resorts, gaming properties, and conference center assets worldwide. LWHA works with corporate, institutional, and individual clients, as well as with municipalities and governmental agencies on all facets of hospitality real estate.
Tags: 1980s, HBM, hotel and restaurant administration
May 28, 2015
Malvern Bancorp Appoints Jay Power Senior Vice President and Chief Lending Officer | My Story staff '12
Categories: 1980s | College of Agricultural, Human, and Natural Resource Sciences | Professional or career event
Malvern Bancorp, Inc. MLVF, +0.61% (the "Company"), parent company of Malvern Federal Savings Bank (the"Bank"), today announced the following appointments of new executive officers at the Company and the Bank: Joseph Gangemi as senior vice president & chief financial officer; Missy Orlando as senior vice president & chief operating officer; and Jay Power as senior vice president & chief lending officer.
Gangemi joined the Bank in September 2014, as treasurer/investment officer and corporate secretary. Formerly, he was senior vice president; corporate secretary, chief of staff and head of Treasury at Union Center National Bank, a wholly-owned subsidiary of Center Bancorp Inc. in Union, N.J. Gangemi received a bachelor's degree in political science from Montclair State University and is a graduate of the University of Pennsylvania ABA Stonier Graduate School of Banking.
Orlando has served as a consultant to the Bank since January 2015. She was the founder of two consultancies – iConsultMLO and The MLO Group, Inc., in Reading, Pa. – strategic marketing and business development companies serving financial services companies and other business segments. She has served as executive vice president and chief marketing and sales officer for Caron Treatment Centers in Wernersville, Pa., a nationally recognized non-profit clinical healthcare provider of drug and alcohol addiction services. Previously, she was executive vice president, chief marketing officer and special executive to the president at Sovereign Bank in Wyomissing, Pa. Orlando received a bachelor's degree in business marketing administration from The Pennsylvania State University. She received an MBA from LaSalle University in Philadelphia and is a Ph.D. candidate at Alvernia University in Reading.
Power joined the Bank as vice president and senior commercial lending officer in August 2014. Previously, he served as senior vice president and senior commercial lending officer at Univest Bank & Trust Co., in West Chester, Pa., and held those same positions at Conestoga Bank in Chester Springs, Pa. Power also held executive positions at Customers Bank in Phoenixville, Pa.; Founders' Bank in Bryn Mawr, Pa.; and First Fidelity Bank in Philadelphia. He received a bachelor's degree in agriculture from Washington State University.
"We have assembled a dynamic management team here at Malvern Federal," said Anthony C. Weagley, president and CEO of Malvern Bancorp, Inc., and Malvern Federal Savings Bank. "Collectively, our team of senior banking professionals is prepared to execute on our business plans and take this organization to a new level. We see great opportunity to scale our organization to deliver both excellent customer service and outstanding shareholder value."
About Malvern Bancorp
Malvern Bancorp, Inc. is the holding company for Malvern Federal Savings Bank. Malvern Federal Savings Bank is a federally-chartered, FDIC-insured savings bank that was originally organized in 1887 and now serves as one of the oldest banks headquartered on the Philadelphia Mainline. For more than a century, Malvern Federal has been committed to helping people build prosperous communities as a trusted financial partner, forging lasting relationships through teamwork, respect and integrity. The Bank conducts business from its headquarters in Paoli, Pennsylvania, a suburb of Philadelphia, as well as seven other financial centers located throughout Chester and Delaware Counties, Pennsylvania. Its primary market niche is providing personalized service to its client base. The Bank focuses its lending activities on retail clients, commercial lending to small and medium-sized businesses, real estate developers and high net worth individuals.
For further information regarding Malvern Bancorp, Inc., please visit our web site at http://ir.malvernfederal.com. For information regarding Malvern Federal Savings Bank, please visit our web site at http://www.malvernfederal.com.
Tags: 1980s, career event, Malvern Bancorp
May 27, 2015
In memoriam: Frank R. Clement | My Story staff '12
Categories: 1950s | College of Arts and Sciences | Death/In Memoriam | Featured
Frank Renal Clement (1926-2015)
Frank R. Clement '51 passed away on April 17th, 2015 at the age of 88. He was born December 9th, 1926 in Tacoma and graduated from Stadium High School. He joined the Navy and served in WWII in the Pacific. He returned home and attended Washington State College, now WSU, where he graduated with a degree in Mathematics in 1951. During his time at Washington State College he met and married Mary Dana Chute in 1949, his wife of 29 years.
While raising their family in Raymond and Des Moines, Frank taught mathematics for 32 years in both the Raymond and Highline School Districts. He served as the Head of the Math Department at Mount Rainier High School for 15 years. He was member of the St. Philomena Catholic Church, Charter Member and past-President of the Des Moines Jaycees, member of the Des Moines Library Board, tenure member of the Des Moines City Council, and past-President of the Hoot and Hollers Square Dance Club.
Frank was predeceased by his wife in 1978. He is survived by his nine children: Andrea Clement, Monica Clement (Kip Smith), Rebecca Clement (Lawrence Huff), Richard Clement (Laura), Brian Clement, John Clement (Kathi), Neal Clement (Cindy), Paul Clement (Connie) and Kate Carcelen (Roberto); twelve grandchildren, seven great-grandchildren, and his friend and companion Regina Hannan.
A religious memorial service, followed by a reception, will be held on Friday, May 1st at 1pm at Prince of Peace Catholic Church, 1171 NE Sand Hill Road, Belfair, WA. Frank's family is hosting a celebration of life (Danish Wake) on Sunday, May 3rd from 12pm to 4pm at the Tin Room Bar & Theater, 932 SW 152nd Street, Burien, WA. Please join the Clement Family to share your stories of time well spent with Frank.
Tags: 1951, city council, Des Moines, mathematics, teacher