Featured notes
Jun 18, 2015
Geologist Michael Pickering Joins Maul Foster Alongi | My Story staff '12
Categories: 1990s | College of Arts and Sciences | Professional or career event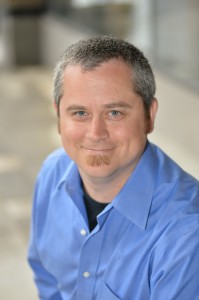 Maul Foster & Alongi, Inc. has hired Michael Pickering, RG, LG, a senior geologist with 16 years of experience in environmental consulting and project management throughout the Northwest. Mr. Pickering has completed due diligence and pre-acquisition screenings for property redevelopment, and has conducted site characterization, remedial investigations, and cleanup actions at contaminated sites for both private and government clients. He has managed a wide variety of hazardous waste- and petroleum-contaminated sites, including marine terminals, airport facilities, bulk terminals, petroleum pipeline release areas, leaking underground storage tank sites, dry cleaners, and wood pole treatment and storage yards. Mr. Pickering has significant experience conducting work at port facilities, including upland source control investigations for a portfolio of marine terminals on the Willamette River. He has also provided environmental, legal, and property support at numerous airport sites.
Mr. Pickering's expertise aligns well with MFA's services, and he is a key team member in the firm's continued expansion. He will be working from MFA's office in Portland.
Tags: 1990's, geology, Maul Foster Alongi
Jul 6, 2015
Vernon Johnson Receives New Appointment at Western Washington University | My Story staff '12
Categories: 1970s | 1980s | College of Arts and Sciences | Professional or career event
Vernon Johnson was appointed the Director of the Ralph Munro Institute for Civic Education at Western Washington University. Johnson has been a professor in the political science department at WWU since 2002.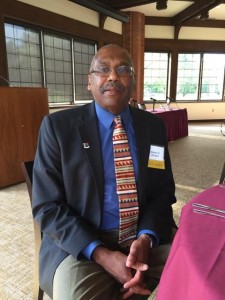 Tags: political science, professor, Western Washington University
Jul 6, 2015
Stacy Pritt Makes Moves in the Veterinary Field | My Story staff '12
Categories: 1990s | Award or honor | Other event | Professional or career event
Stacy Pritt '97 was awarded the Ron Orta Memorial Award from the Laboratory Animal Management Association for the best presentation at their annual meeting located in New Orleans in April of this year. Pritt's presentation was on "Men and Women in Management and Leadership: Differences and Similarities." Following that she was awarded the Founders' Award from the Laboratory Animal Welfare Training Exchange.
At the American Veterinary Medical Association in July, she will announce her candidacy for the AVMA Vice-Presidency. Pritt is currently the President-Elect of the Women's Veterinary Leadership Development Initiative and will take over as President in January 2016.
Tags: 1990's, College of Veterinary Medicine, Presidency
Jun 30, 2015
Capstone Nutrition Appoints Partha Kundu as CEO | My Story staff '12
Categories: 1990s | College of Agricultural, Human, and Natural Resource Sciences | Professional or career event
Capstone Nutrition, a leading turnkey developer and manufacturer of nutraceutical and OTC products, announced today the appointment of Partha Kundu as Chief Executive Officer, following an extensive national search. Partha has over 25 years of supply chain, manufacturing and technical (engineering, quality) experience from Starbucks, where he headed the global end-to-end supply operations, Nestle, and Nabisco Brands. Most recently, Partha managed sports nutrition producer Dymatize. Partha is certified in lean manufacturing with a six-sigma black belt and has a BS in chemical engineering from BITS India, an MS in Food Sciences from Washington State University and an MBA from University of Southern California.
Tags: CEO, Food Sciences, nutrition
Jun 30, 2015
Voice of the Idaho Steelheads Wins Hockey Broadcaster Award | My Story staff '12
Categories: 1990s | athletics | Award or honor | Edward R. Murrow College of Communication
The ECHL announced on Monday that Will Hoenike of the Idaho Steelheads is the 2014-15 recipient of the ECHL Broadcaster of the Year award as determined in voting by league media relations directors and broadcasters.
The other finalists were Nick Brunker of the Cincinnati Cyclones, Bob Mills of the Orlando Solar Bears, Matt Melzak of the Toledo Walleye and Rob Loeber of the Tulsa Oilers.
Hoenike was named the Steelheads Director of Media Relations in May 2009 after serving as the club's Season Tickets Director for the prior two-and-half years. In January 2011, he added the responsibilities as the Voice of the Steelheads and was honored as the ECHL Media Relations Director of the Year following the 2010-11 season. Prior to joining the Steelheads, Hoenike was the weekend sports anchor and reporter at Today's Channel 6 (KIVI-TV). A native of Spokane, Wash., Hoenike is a graduate of the Edward R. Murrow College of Communication at Washington State University.
Tags: Broadcasters, hockey, Idaho Steelheads