Featured notes
May 1, 2015
Bud Withers retires from The Seattle Times | My Story staff '12
Categories: 1970s | athletics | Edward R. Murrow College of Communication | Featured
Bud Withers ('70 Comm.) retired from The Seattle Times after 45 years as a sportswriter.
"Two words: Good gig. No, make that great gig. Where else do you get a front-row seat to describe triumph, heartbreak, euphoria, tragedy, all of it wound around the confounding notion that these are games, and they're very important to a lot of people? Where else do they send you to three Summer Olympics, to 20 Final Fours, to 73 separate weekends of the NCAA basketball tournament? The whole thing was a collage of the sublime and the stupid, the magnificent and the quirky," describes Withers.
Read more in The Seattle Times (April 11, 2015)
Tags: 1970s, communications, sportswriter, The Seattle Times
May 21, 2015
Jocelyn Gray Voted President-Elect of the Washington Society of Professional Engineers | My Story staff '12
Categories: 2000s | Engineering and Architecture | Professional or career event
Potlatch, WA-  In April, Mason County PUD No. 1 director Jocelyne Gray was voted president-elect of the Washington Society of Professional Engineers (WSPE) by her association peers. Her term will run from July 1st of this year through June 30th 2016, when she will then become president of the state society. In addition to WSPE, she has also been very active in the Society of Women Engineers since 1996, encouraging young females to enter the profession.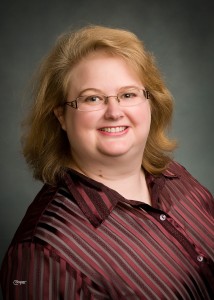 Established in 1937, WSPE is a professional association representing the interests of engineers from all fields of practice and is the state society of the National Society of Professional Engineers (NSPE). WSPE includes among its membership licensed professional engineers, licensed structural engineers, licensed land surveyors, engineer interns, graduate engineers and engineering students. The Society's primary objective is to advance and promote the public welfare. Very active in the legislative process and government affairs, WSPE devotes hundreds of hours of testimony before legislative committees and governmental rule-making agencies on a vast array of subjects such as construction, environment, licensing, public health, and transportation.
"I am honored to be chosen by my fellow engineers who have entrusted me to help shape the future of WSPE and our engineering profession," stated Gray, "particularly as we work with the stakeholders and the legislature over the next several years to revise Chapter 18.43 RCW 'Engineers and Land Surveyors Act'." Gray has been a member of WSPE since 2011. At PUD 1 she serves as the director of water and wastewater operations and is the District's in-house licensed civil engineer.
Tags: 2000s, career events, Washington Society of Professional Engineers
May 20, 2015
Jessica Riggs Promoted to Director of Sales & Training at Mark-Taylor Residential | My Story staff '12
Categories: 2000s | College of Arts and Sciences | Professional or career event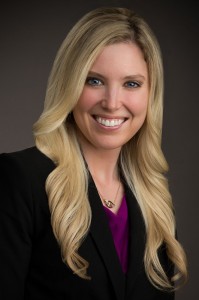 Jessica Riggs has been promoted to Director of Sales & Training at Mark-Taylor Residential in Scottsdale, Arizona.
Riggs joined Mark-Taylor in 2008 as an administrative assistant, rapidly ascending to an executive-level position overseeing Mark-Taylor's robust in-house training program. She was most recently in the role of Executive Leasing Manager, creating, scheduling and facilitating training and performance programs. She oversees all quarterly sales competitions, executing programs that enhance work flow.
"Jessica is a rock star, and is typical of the best-in-class employees we have at Mark-Taylor," said Mark-Taylor Residential President Dale Phillips. "She is a born leader, works hard, is dedicated and clearly committed to keeping our place at the top of preferred places to work."
As someone who has been with the company since its property management portfolio became so expansive (today the Mark-Taylor manages 45-plus luxury communities in Arizona and Nevada) Riggs has intimate knowledge of motivational tools, performance databases and recruitment, which is illustrated in the company's state-of-the-art training program Mark-Taylor University. The in-house training offers customized courses and programs to set employees on a path of continual success with abundant opportunities for advancement.
Riggs graduated from Washington State University with a bachelor's degree in sociology.
Tags: 2000s, Mark-Taylor Residential, promotion
May 20, 2015
Chris Morehead Named New Addition to Fisher & Phillips law firm | My Story staff '12
Categories: 2010s | College of Arts and Sciences | Professional or career event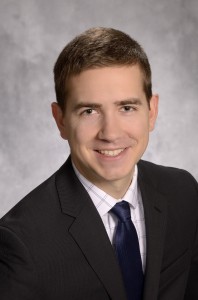 Fisher & Phillips LLP announces the addition of Christopher Morehead as an associate attorney in its Portland, Oregon office. Morehead's practice focuses on employment discrimination and related litigation, retaliation and wrongful termination, labor relations, wage and hour law and whistleblower actions.
"Chris is a great complement to our office and to the legal services we offer our clients in Portland and throughout the West Coast," said Mitch Baker, regional managing partner of Fisher & Phillips in Portland.
Morehead graduated with honors from Lewis & Clark Law School in 2013, where he served as Lead Articles Editor for the Lewis & Clark Law Review. He is a member of the Oregon State Bar and the Multnomah Bar Association. Morehead is also a current member of the Multnomah Bar Association Young Lawyers Section Pro Bono Committee.
"I was attracted to Fisher & Phillips because of its strong national reputation in labor and employment law," said Morehead. "This is an exciting move for me and I'm very eager to practice alongside some of the nation's top labor and employment attorneys."
Tags: 2010s, Fisher & Phillips LLP