Featured notes
Jun 18, 2015
Geologist Michael Pickering Joins Maul Foster Alongi | My Story staff '12
Categories: 1990s | College of Arts and Sciences | Professional or career event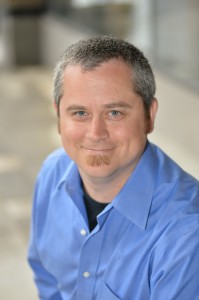 Maul Foster & Alongi, Inc. has hired Michael Pickering, RG, LG, a senior geologist with 16 years of experience in environmental consulting and project management throughout the Northwest. Mr. Pickering has completed due diligence and pre-acquisition screenings for property redevelopment, and has conducted site characterization, remedial investigations, and cleanup actions at contaminated sites for both private and government clients. He has managed a wide variety of hazardous waste- and petroleum-contaminated sites, including marine terminals, airport facilities, bulk terminals, petroleum pipeline release areas, leaking underground storage tank sites, dry cleaners, and wood pole treatment and storage yards. Mr. Pickering has significant experience conducting work at port facilities, including upland source control investigations for a portfolio of marine terminals on the Willamette River. He has also provided environmental, legal, and property support at numerous airport sites.
Mr. Pickering's expertise aligns well with MFA's services, and he is a key team member in the firm's continued expansion. He will be working from MFA's office in Portland.
Tags: 1990's, geology, Maul Foster Alongi
Jul 14, 2015
Guild Mortgage Names Jordan Flowers New Kirkland Branch Manager | My Story staff '12
Categories: 2000s | College of Business | Professional or career event
Guild Mortgage Co., one of the fastest-growing independent mortgage banking companies in the country, has selected Jordan Flowers as branch manger for its Kirkland, Washington branch.
A ten-year veteran of the mortgage industry, Flowers (NMLS: 453429) has strong experience in both wholesale and retail lending. Prior to Guild, he was branch manager for American Pacific Mortgage in Kirkland and previously served as the sales manager at imortgage. The Kirkland branch is located at 720 4th Ave. Suite 240, Kirkland, WA, 98033 (NMLS: 290080). The telephone number for the branch is 425-250-3150.
Flowers, a Washington State University graduate, was born and raised in Redmond, Washington, and has a history as a top originator of home loans. Flowers has been active in the mortgage banking industry and is in line to be the programs committee chair with the Washington Mortgage Bankers Association through 2016.
"Guild Mortgage has an array of products and services that is unmatched in the industry," said Flowers. "Guild also has a community focus, which is the culture we want to have flourish in our branch. Giving back to the community through charitable causes is very important to me and my colleagues."
Guild offers a traditional range of residential mortgage products and funds most of its loans, which provides consistency and also speeds approvals. Its loan professionals can serve the needs of any homebuyer, from helping first-time homebuyers achieve their dreams of home ownership, often through government loan programs, to providing jumbo loans and construction-to-permanent loans through its relationship with Mutual of Omaha Bank.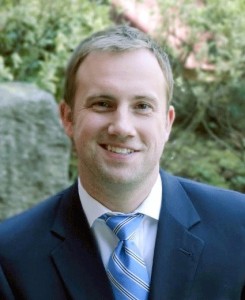 Tags: Kirkland, marketing, Mortgage
Jul 13, 2015
City of Yakima's New Human Resources Director Named | My Story staff '12
Categories: 2000s | College of Arts and Sciences | Professional or career event
After having served in an interim capacity for the last four months, Connie Mendoza has been named the City of Yakima's Human Resources Director.
In April, City Manager Tony O'Rourke selected Mendoza to fill the Human Resources Director position on an interim basis while he evaluated how to fill the job permanently. She will officially begin her tenure as Human Resources Director on Monday, August 3rd.
"Connie has exceeded my expectations during her tenure as interim director," said O'Rourke. "I am confident that she has the leadership skills and customer service experience needed to help the department continue to deliver superior service to City employees and the public. She is a great asset to both the HR Department and our leadership team," said O'Rourke.
Mendoza, a native of Yakima, graduated from Eisenhower High School in 1989. Mendoza started her career with the City of Yakima in 1993 when she was hired as a department assistant in the Purchasing Division. In 1994 Mendoza was promoted to the position of assistant buyer in the same division.
In 2001, Mendoza relocated to Western Washington where she worked for King County as a contract specialist. About a year later, she moved back to the Yakima area and became the secretary to the superintendent of the West Valley School District.
In 2006, Mendoza rejoined the City of Yakima as the administrative assistant to the fire chief. Almost a year ago, she was promoted to the position of police services manager. As police services manager, Mendoza oversaw civilian staff that manages and processes data for the Yakima Police Department.
Mendoza graduated from Yakima Valley Community College in 2005 with an Associate of Arts degree. In 2008, she earned a Bachelor of Arts degree in social science from Washington State University. And, last year Mendoza earned a Master of Business Administration degree in management and strategy from the Western Governors University.
The City of Yakima Human Resources Department provides a variety of services including employee recruitment and testing, medical benefits administration, disciplinary action review, union contract negotiations, and employee training.
Tags: 2008, human resources, Yakima