Featured notes
Jun 18, 2015
Geologist Michael Pickering Joins Maul Foster Alongi | My Story staff '12
Categories: 1990s | College of Arts and Sciences | Professional or career event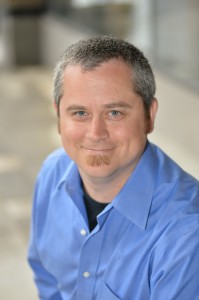 Maul Foster & Alongi, Inc. has hired Michael Pickering, RG, LG, a senior geologist with 16 years of experience in environmental consulting and project management throughout the Northwest. Mr. Pickering has completed due diligence and pre-acquisition screenings for property redevelopment, and has conducted site characterization, remedial investigations, and cleanup actions at contaminated sites for both private and government clients. He has managed a wide variety of hazardous waste- and petroleum-contaminated sites, including marine terminals, airport facilities, bulk terminals, petroleum pipeline release areas, leaking underground storage tank sites, dry cleaners, and wood pole treatment and storage yards. Mr. Pickering has significant experience conducting work at port facilities, including upland source control investigations for a portfolio of marine terminals on the Willamette River. He has also provided environmental, legal, and property support at numerous airport sites.
Mr. Pickering's expertise aligns well with MFA's services, and he is a key team member in the firm's continued expansion. He will be working from MFA's office in Portland.
Tags: 1990's, geology, Maul Foster Alongi
Oct 13, 2015
Steve Kealy receives Local Legend recognition from Northwest Golf Media Association | My Story staff '12
Categories: 1980s | Award or honor | College of Agricultural, Human, and Natural Resource Sciences | Featured
At their 16th annual awards luncheon, the Northwest Golf Media Association (NWGMA) recognized longtime golf course superintendent Steve Kealy '87 of Seattle with the Association's Local Legend award. The luncheon was held at historic Tacoma Country & Golf Club in Lakewood, Wash. on October 8.
Kealy began his career in golf as a caddie at Seattle's Broadmoor Golf Club in 1972 and has since gone on to become one of the region's most respected golf course superintendents. In 1987 he earned his BS in Agronomy from Washington State University, and has been the golf course superintendent at Glendale Country Club in Bellevue, Wash. for over 25 years.
He is currently serving on several golf industry boards that include the Northwest Turfgrass Association, Western Washington Golf Course Superintendents Association, and The First Green Foundation. Since 2000, he has hosted over 100 field trips to his golf course to teach schoolkids hands-on environmental education through the First Green program, and serves as a mentor to golf course superintendents and clubs in setting up their First Green field trips.
Kealy serves numerous hours of community service, donating his time and talents to educate local area high school students on agronomic and environmental issues, and is a community volunteer for schools going to Glendale for field trips and when he goes to schools to judge science fairs and serve as a high school environmental program advisor.
Kealy is a past recipient of two national awards from the Golf Course Superintendents Association of America (GCSAA), the Excellence in Government Relations Award and the President's Award for Environmental Stewardship.
The NWGMA also honored Kent "Cookie" Gilchrist of Vancouver, B.C. with the 2015 NWGMA Distinguished Service Award, the Association's highest honor. Gilchrist, a retired sports editor and columnist at the Vancouver Province who is already enshrined in the Canadian Football League's Hall of Fame wing for reporters, did most of his golf coverage from 1988-2011 during his 37-year career at The Province. Before that, he was the B.C. Lions beat reporter for 11 years and sports editor for six years in the 1980s before becoming a columnist and starting his considerable golf reporting. He covered everything from PGA Tour majors to British Columbia amateur championships before retiring in 2011.
Although he covered Canadian golfers who won on the PGA Tour, Gilchrist considers James Lepp of Abbotsford, B.C. "the best competitor I ever watched." Lepp won the 2005 NCAA championship as a Washington Husky and was twice named the PNGA Men's Player of the Year, turned pro for a couple years and then formed a golf shoe and apparel company while twice appearing on Golf Channel's Big Break.
Gilchrist, who shares the same nickname and last name with the former Buffalo Bills and CFL running back, began his journalism career as a high-school graduate at the Brandon Sun in Manitoba. It was a career that took him from the Grey Cup to the Stanley Cup, from the Super Bowl to the U.S. Open before he retired.
The Northwest Golf Media Association consists of over 125 golf media and industry professionals. It is a 501c7 non-profit organization that was founded in 1995 to assist the coverage of golf among colleagues in the region. For more information, visit www.nwgma.org.
Tags: 1987, agronomy, Award or honor, golf, NWGMA
Oct 7, 2015
Ryan Sturgis named partner at Moss Adams firm | My Story staff '12
Categories: Award or honor | Professional or career event
Moss Adams today announced the addition of 11 CPAs and technical and consulting professionals to its partnership.
Included in this is Washington State University graduate Ryan Sturgis, who was named a partner in the firm's Portland office. Strugis graduated with a Bachelor of Business Administration in accounting and finance, and currently provides financial and operational audit services to clients in the financial services industry, specializing in credit unions
Tags:
Oct 7, 2015
Thomas Elhart and Michelle Carrougher married | My Story staff '12
Categories: 2010s | Featured | Wedding or anniversary
Thomas Lee Elhart '11 (Communication) and Michelle Anne Carrougher '14 (Nursing) were married on August 22nd, 2015 in Tamarack, Idaho.  The couple met fall 2008 while attending Washington State University.
Thomas, the son of Mr. Allen & Mrs. Erika Agnew and Mr. Steve & Mrs. Sunnie Elhart, grew up in Vancouver, Washington.  Thomas currently works at an engineering firm managing the company's engineer development program.
Michelle, daughter of Dr. Greg and Mrs. Gretchen Carrougher, grew up in Gig Harbor, Washington.  Michelle is an emergency room RN in a local hospital.  Both Thomas and Michelle are proud WSU alumni and currently call Pullman, Washington home.
Oct 7, 2015
Gene Estabrook to retired after 35 years | My Story staff '12
Categories: 1970s | Professional or career event
Gene Estabrook Bachelor of Science in Police Science 1976, Bachelor of Arts in Political Science 1977 and Master of Arts in Criminal Justice 1979
On December 1, 2015 Gene is retiring from over 35 years of proud public service as a Juvenile Probation / Parole Office and Counselor. During his career he has helped youth and families facing abuse, unsafe living conditions, crime, addiction, mental illness and poverty. Mr. Estabrook plans to continue with his studies while hiking and going on other carefree travels. After all of his adventures are done Gene has arranged to leave his house and his library to a W.S.U. scholarship in his name.
Tags: