Featured notes
Jun 18, 2015
Geologist Michael Pickering Joins Maul Foster Alongi | My Story staff '12
Categories: 1990s | College of Arts and Sciences | Professional or career event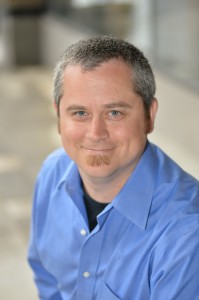 Maul Foster & Alongi, Inc. has hired Michael Pickering, RG, LG, a senior geologist with 16 years of experience in environmental consulting and project management throughout the Northwest. Mr. Pickering has completed due diligence and pre-acquisition screenings for property redevelopment, and has conducted site characterization, remedial investigations, and cleanup actions at contaminated sites for both private and government clients. He has managed a wide variety of hazardous waste- and petroleum-contaminated sites, including marine terminals, airport facilities, bulk terminals, petroleum pipeline release areas, leaking underground storage tank sites, dry cleaners, and wood pole treatment and storage yards. Mr. Pickering has significant experience conducting work at port facilities, including upland source control investigations for a portfolio of marine terminals on the Willamette River. He has also provided environmental, legal, and property support at numerous airport sites.
Mr. Pickering's expertise aligns well with MFA's services, and he is a key team member in the firm's continued expansion. He will be working from MFA's office in Portland.
Tags: 1990's, geology, Maul Foster Alongi
Jun 30, 2015
Capstone Nutrition Appoints Partha Kundu as CEO | My Story staff '12
Categories: 1990s | College of Agricultural, Human, and Natural Resource Sciences | Professional or career event
Capstone Nutrition, a leading turnkey developer and manufacturer of nutraceutical and OTC products, announced today the appointment of Partha Kundu as Chief Executive Officer, following an extensive national search. Partha has over 25 years of supply chain, manufacturing and technical (engineering, quality) experience from Starbucks, where he headed the global end-to-end supply operations, Nestle, and Nabisco Brands. Most recently, Partha managed sports nutrition producer Dymatize. Partha is certified in lean manufacturing with a six-sigma black belt and has a BS in chemical engineering from BITS India, an MS in Food Sciences from Washington State University and an MBA from University of Southern California.
Tags: CEO, Food Sciences, nutrition
Jun 30, 2015
Voice of the Idaho Steelheads Wins Hockey Broadcaster Award | My Story staff '12
Categories: 1990s | athletics | Award or honor | Edward R. Murrow College of Communication
The ECHL announced on Monday that Will Hoenike of the Idaho Steelheads is the 2014-15 recipient of the ECHL Broadcaster of the Year award as determined in voting by league media relations directors and broadcasters.
The other finalists were Nick Brunker of the Cincinnati Cyclones, Bob Mills of the Orlando Solar Bears, Matt Melzak of the Toledo Walleye and Rob Loeber of the Tulsa Oilers.
Hoenike was named the Steelheads Director of Media Relations in May 2009 after serving as the club's Season Tickets Director for the prior two-and-half years. In January 2011, he added the responsibilities as the Voice of the Steelheads and was honored as the ECHL Media Relations Director of the Year following the 2010-11 season. Prior to joining the Steelheads, Hoenike was the weekend sports anchor and reporter at Today's Channel 6 (KIVI-TV). A native of Spokane, Wash., Hoenike is a graduate of the Edward R. Murrow College of Communication at Washington State University.
Tags: Broadcasters, hockey, Idaho Steelheads
Jun 22, 2015
Former EVP of Technology for Visa Joins Ellie Mae's Board of Directors | My Story staff '12
Categories: 1990s | Professional or career event
Ellie Mae® ELLI, +2.69% a leading provider of innovative on-demand software solutions and services for the residential mortgage industry, today announced that Karen Blasing and Rajat Taneja have been appointed to Ellie Mae's Board of Directors. Karen Blasing brings more than 30 years of experience in creating and implementing corporate strategic plans, executing mergers and acquisitions, and building finance, accounting, legal, and human resource programs and systems. Rajat Taneja brings over 20 years of global technology, innovation and research and development experience.
Ms. Blasing was most recently the Chief Financial Officer of Guidewire Software, a position she held since 2009 through March 2015. Previously she was the CFO for Force 10 Networks, SVP of Finance for Salesforce.com, and CFO for Nuance Communications and Counterpane Internet Security. She also held senior finance roles for Informix (now IBM Informix) and Oracle. Ms. Blasing holds an MBA in Finance from the University of Washington and bachelor's degrees in Economics and Business Administration from the University of Montana.
Taneja has been Executive Vice President, Technology, for Visa, since November 2013. Previously he was the Chief Technology Officer for Electronic Arts. Prior to Electronic Arts, Mr. Taneja spent 15 years at Microsoft where he last served as Corporate Vice President of the company's commerce division. Mr. Taneja holds a bachelor's degree in electrical engineering from Jadavpur University, India, and an MBA from Washington State University.
"I am pleased to welcome both Karen Blasing and Rajat Taneja to Ellie Mae's Board of Directors. Karen's experience as CFO for SaaS and enterprise software leaders and Rajat's experience in innovation and technology leadership in software, online services, and the financial services industry will bring additional depth to our board," said Jonathan Corr, president and CEO of Ellie Mae. "Ellie Mae's Board of Directors and I are looking forward to working together with Karen and Rajat to continue to execute on our growth strategy."
Tags: 1990's, MBA, software, Visa
Jun 18, 2015
Counsyl Names New Chief Financial Officer | My Story staff '12
Categories: 1980s | College of Business | Professional or career event
-Counsyl, a health technology company that offers DNA screening for diseases that can impact men, women and their children, today announced that Dan Puckett has joined the company as chief financial officer. With more than 25 years of finance and operations experience, Puckett will be responsible for financial management and strategy at Counsyl.
"Counsyl is at the forefront of bringing breakthrough clinical services to physicians and patients, and Dan's expertise will help to propel us to the next level."
"Dan has a unique blend of experience. Not only does he have a proven track record of developing and growing businesses from a financial perspective, but he is also well-versed in the genetics and healthcare industries," said Ramji Srinivasan, cofounder and chief executive officer of Counsyl. "Counsyl is at the forefront of bringing breakthrough clinical services to physicians and patients, and Dan's expertise will help to propel us to the next level."
Prior to Counsyl, Puckett served as chief financial officer for Ariosa Diagnostics (acquired by Roche earlier this year), where he was responsible for leading the finance and human resources functions. Previously, Puckett also served as executive director of operations at Cerexa, a Forest Laboratories subsidiary. In this role, he was part of the leadership team responsible for obtaining FDA approval for the drug Teflaro. Before Cerexa, Puckett held senior finance and operations positions at Affymetrix, AOL, Viad, and BHP Billiton.
"Counsyl is making tremendous strides in furthering the affordability and accessibility of genetic screening, so that everyone can benefit from understanding what specific DNA mutations they carry and how to act on that information," said Dan Puckett. "I'm excited to be joining Counsyl at such a pivotal time in the industry and look forward to working closely with the team to help deliver on Counsyl's vision of broadening access to genetic information."
Puckett received an M.B.A. from the University of San Francisco and a B.A. degree in accounting from Washington State University.
Counsyl offers DNA screenings for key times in people's lives – for those starting a family, and for those at risk for inherited cancer. For more information on Counsyl, please visit www.counsyl.com.
Tags: 1980s, CFO, DNA Screening