Featured notes
Jun 18, 2015
Geologist Michael Pickering Joins Maul Foster Alongi | My Story staff '12
Categories: 1990s | College of Arts and Sciences | Professional or career event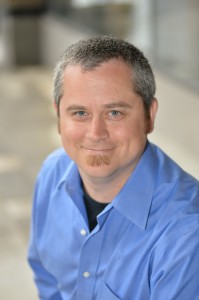 Maul Foster & Alongi, Inc. has hired Michael Pickering, RG, LG, a senior geologist with 16 years of experience in environmental consulting and project management throughout the Northwest. Mr. Pickering has completed due diligence and pre-acquisition screenings for property redevelopment, and has conducted site characterization, remedial investigations, and cleanup actions at contaminated sites for both private and government clients. He has managed a wide variety of hazardous waste- and petroleum-contaminated sites, including marine terminals, airport facilities, bulk terminals, petroleum pipeline release areas, leaking underground storage tank sites, dry cleaners, and wood pole treatment and storage yards. Mr. Pickering has significant experience conducting work at port facilities, including upland source control investigations for a portfolio of marine terminals on the Willamette River. He has also provided environmental, legal, and property support at numerous airport sites.
Mr. Pickering's expertise aligns well with MFA's services, and he is a key team member in the firm's continued expansion. He will be working from MFA's office in Portland.
Tags: 1990's, geology, Maul Foster Alongi
Sep 2, 2015
Scott Sanderson joins eDiscovery Leader Discovia | My Story staff '12
Categories: 1990s | Professional or career event
Discovia, a leading global provider of eDiscovery services to corporations, law firms and government entities, announced today that it has hired Scott Sanderson, an experienced business development professional and former NFL offensive lineman, as Senior Discovery Consultant. In this capacity, Sanderson will be responsible for establishing and managing new client relationships in the Southeast U.S. He is based in Nashville, TN.
"I have been aware of Discovia's reputation and business model for some time and when the opportunity arose to join the company, I enthusiastically accepted," said Sanderson. "I am excited to be working for an innovative company that pioneered a fixed-price managed services model. I bring a strong customer service background and a drive for perfection which will be useful in supporting our clients' needs."
Sanderson brings to Discovia over a decade of success in professional sales with Intuitive Surgical, a leader in robotic-assisted surgery, and with Merck, a global pharmaceutical and healthcare leader. He also has experience as an on-air talent for the Sinclair Broadcast Group, one of the nation's largest and most diversified television broadcasting companies. For seven seasons Sanderson enjoyed an outstanding career in the National Football League as an offensive lineman for the Tennessee Titans, the New Orleans Saints, and the Chicago Bears, highlighted by his playing for the Titans in Super Bowl XXXIV in 2000. He earned his undergraduate degree from Washington State University in criminal justice and sociology.
"Scott has had an incredibly successful career in several highly competitive industries," said Paige Hunt Wojcik, Discovia's Chief Client Officer. "We are thrilled to have him join us to support Discovia's continued growth in the Southeast and beyond."
About Discovia
Discovia provides electronic discovery services to corporations and law firms engaged in litigation, ITC investigations, and internal and regulatory investigations, including HSR Second Requests. Services include onsite and remote data collections, data minimization, data processing and hosting, expert application of leading technology-assisted review tools, document review management, and document productions. Discovia is one of the only eDiscovery services providers to achieve ISO 27001 certification and HIPAA/HITECH compliance for data security according to third-party auditors. Discovia is the first to publish its accuracy rate – 99.7 percent, and typically achieves data culling rates of 95 percent for repeat clients. Discovia is the first eDiscovery services firm to deliver a fixed-price managed services solution, enabling corporate legal departments and law firms to gain a world-class eDiscovery function with complete cost predictability. More information is available at 415-392-2900 or http://www.discovia.com.
- See more at: http://globenewswire.com/news-release/2015/09/01/765192/10147825/en/Former-NFL-Standout-Scott-Sanderson-Joins-eDiscovery-Leader-Discovia.html#sthash.QDSYlraw.dpuf
Tags:
Sep 2, 2015
Rodney Norton named "Lawyer of the Year" in Portland area | My Story staff '12
Categories: 1970s | Award or honor | Professional or career event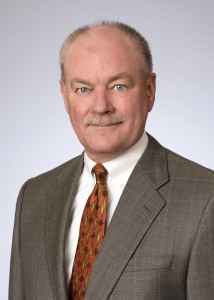 Two attorneys from the Hart Wagner law firm were singled out in the newly released 2016 edition of The Best Lawyers in America.
Rodney Norton was selected as 2016 "Lawyer of the Year" for Legal Malpractice Law — Defendants in the Portland area. Janet Schroer was selected as 2016 "Lawyer of the Year" for Appellate Practice, also in the Portland area.
Only a single lawyer in each practice area and designated metropolitan area is honored as the "Lawyer of the Year," making this accolade particularly significant. These lawyers are selected based on particularly impressive voting averages received during the peer-review assessments conducted by Best Lawyers. Receiving this designation reflects the high level of respect a lawyer has earned among other leading lawyers in the same communities and in the same practice areas for their abilities, their professionalism, and their integrity.
In addition to earning the Lawyer of the Year award, Norton was listed in the 2016 edition of The Best Lawyers in America in the following practice areas:
• Ethics and Professional Responsibility Law
• Medical Malpractice Law – Defendants
• Professional Malpractice Law – Defendants
Schroer was cited in the following additional areas:
• Personal Injury Litigation – Defendants
• Professional Malpractice Law – Defendants
Eight more attorneys at Hart Wagner were honored in the 2016 guide, with some receiving recognition in multiple practice areas:
• Troy S. Bundy: Medical Malpractice Law – Defendants
• John Hart: Medical Malpractice Law – Defendants; Personal Injury Litigation – Defendants
• Matthew Kalmanson: Appellate Practice
• Steve Kraemer: Personal Injury Litigation – Defendants
• Karen O'Kasey: Ethics and Professional Responsibility Law; Legal Malpractice Law – Defendants; Medical Malpractice Law – Defendants; Professional Malpractice Law – Defendants
• Jennifer Truzzolino: Medical Malpractice Law – Defendants
• Gordon Welborn: Ethics and Professional Responsibility Law; Legal Malpractice Law – Defendants; Medical Malpractice Law – Defendants; Professional Malpractice Law – Defendants
• Michael Wiswall: Ethics and Professional Responsibility Law; Legal Malpractice Law – Defendants; Medical Malpractice Law – Defendants; Professional Malpractice Law – Defendants
Since it was first published in 1983, The Best Lawyers in America has become known as the most respected peer-review publication in the legal profession.
Hart Wagner LLP is a civil defense law firm with offices in Portland and Redmond, Oregon. The firm's 30 trial attorneys represent doctors, medical institutions, governmental agencies, employers and individuals. To learn more, visit www.hartwagner.com
Tags:
Sep 2, 2015
WSU alumni, Joyce Stark named ESD 105 Regional Teacher of the Year for 2015-2016 | My Story staff '12
Categories: 1990s | Award or honor | Professional or career event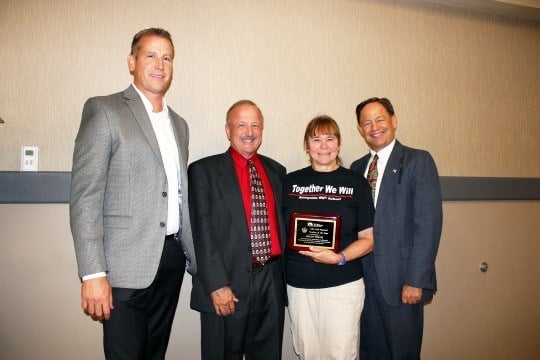 A Veteran science teacher with the Sunnyside School District who is also an active leader in regional and national student science fair programs, Joyce Stark has been named the Educational Service District 105 Regional Teacher of the Year for 2015-2016.
ESD 105 superintendent Steve Myers presented the award during a surprise announcement as part of the Sunnyside School District's staff-wide pre-service orientation meeting at the Sunnyside High School Auditorium on August 26.
Stark will serve as one of nine candidates from throughout the state for the 2016 Washington State Teacher of the Year award, which will be announced on Sept. 21 at Seattle Center's Experience Music Project / Science Fiction Museum.
The regional honor follows Stark's selection earlier this year as the Sunnyside School District's Secondary Teacher of the Year. In her application materials for the ESD 105 Regional Award, Stark wrote: "I wanted to teach science as scientists do authentic research. I believe that to learn science, students must do science."
She added: "I enjoy seeing students making discoveries on their own, learning from their mistakes, and working as scientists."
Stark began her teaching career at Sunnyside's schools in 1977. She began a middle and junior high school earth and physical science teacher, then transferred in 2001 to her current position teaching science at Sunnyside High School. As a high school teacher, she has taught biology, chemistry, botany, forensics, oceanography, and ecology, and established a research science elective. She also incorporated science research programs into her classes, including the option for students to obtain credit for research conducted after school or during evenings and weekends.
Over the past 33 years, Stark has assisted 28 Sunnyside students in achieving all-expense-paid trips to the International Science and Engineering Fair. Others involved with Stark's programs have won trips to the International Sustainable World Energy Engineering Environment Project Olympiad in Texas and to the Genius Olympiad in New York.
In his nomination letter, Sunnyside High School principal Ryan Maxwell wrote: "There is a buzz in the air as students work on their projects. She has the ability to take an uninterested science student and turn him or her into a scientist."
In addition to her work with the science fairs, Stark served as the Sunnyside School District's science coordinator five years and was the advisor for the Sunnyside Middle School Science Club.
The new ESD 105 Regional Teacher of the Year attended The Pennsylvania State University, where she earned both her B.S. degree in zoology with a minor in chemistry. She worked as a medical technologist for a hospital and entomological research technician at Penn State. Then, five years after obtaining her B.S. degree, Stark completed her teaching certification from Penn State and decided to begin a teaching career. She eventually earned an M.S. degree in biology from Washington State University in 1995.
In her application materials for the ESD 105 Regional Award, Stark wrote: "My motto, 'To learn science, students must do science,' can be modified for other disciplines, as well. Science encompasses many aspects of our daily lives. Being science literate will no longer be just an advantage, but an absolute necessity in the future."
Tags:
Aug 28, 2015
Randy Morgan retires from teaching after 38 years | My Story staff '12
Categories: 1970s | Professional or career event
Randy Morgan '77 Music writes:
I have been teaching at Enterprise High School since my graduation from WSU in 1977, I have taught instrumental music, grades 5-12, and High School choir. I have also taught Math, from 7th grade math through Pre-Calculus. I have coached Jr Hi football and basketball, and have coached High School football (10 years as head coach), and High school softball.
I retired from teaching from Enterprise in 2015 after teaching for 38 years.
Tags: 1977, retirement, teaching
Aug 28, 2015
In memoriam of Prof. Walter Hale Gardner | My Story staff '12
Categories: Award or honor
February 24, 1917 – June 11, 2015
Professor of Soil Physics at WSU from 1950 to 1983 
Walter was born in Beaver, Utah, on February 24th, 1917, to Willard Gardner and Rebecca Viola Hale. He was fourth in a family of seven children raised in Logan, Utah in a home just off the Utah State University campus. As a youth, Walter excelled at sports, particularly football and tennis, and he was a gifted mathematician (at a glance, young Walt would accurately calculate lumber loads and board feet at the mill). He also was an accomplished glass blower, providing scientific lab equipment for the science faculty at the university to make extra money. Just after college, he used that experience as a designer at a scientific instrumentation company in Chicago. He was active in his high school paper, serving as managing editor. He often said that he would have been delighted to pursue journalism as a career had his passion for science not eclipsed his interest in writing.
Walter held a deep respect for his father, a renowned scientist known as the Father of Modern Soil Physics (Walter's children often called him the Son of Soil Physics), and their interests in the physical properties of soil ran parallel courses. Walter received his scientific schooling at Cornell University and then later at Utah State University where he was awarded the first Ph.D. granted at that institution.
Walter served in the Army Air Corp as a navigator on B17 Bombers. He served under his uncle, General Grandison Gardner, and was promised that he wouldn't enjoy great promotional opportunities because of the family tie, but that he would "never lack for interesting things to do." That proved to be the truth, and Walter had significant input as an instrumentation designer (the man could build anything!) for the state of the art Climatic Hangar on Eglin Field, and on the project to develop the U2 Missile based on the German Buzz Bomb near the end of the war. Walter retired as a Lt. Colonel in the U.S. Air Force Reserve.
After the war, Walter met and married Barbara Brown who was a student at Utah State. The two made their family home at Washington State University in Pullman, Washington. Walter was a Professor of Soil Physics who was dedicated to the success of his many graduate students, and Barbara was a homemaker and devoted mother of five.
Walter and his family traveled extensively. They lived a year in Renkum, Holland, while Walter was on a Guggenheim Fellowship at Wageningen Agricultural College and another in Vienna, Austria, where he worked with the International Atomic Energy Agency. Notwithstanding the travel, Walter very purposely designed his family life around the significant health needs of his sweet wife. He was attentive and sacrificing, giving up many opportunities for wealth and fame in the field of science in order to sustain an ordered and manageable family life.
Walter graciously let professional opportunities pass and doted on his wife until her death, after which he said his one lasting resentment was that he didn't have one more day to care for her. He was as attentive to his family's needs as he was to his companion's, and his family fondly remembers his complete devotion to his wife, his faith, and his science. He was as comfortable at a chalkboard staring thoughtfully at the longest mathematical equation anyone has ever seen, as he was doing the dishes, or playing on the living room floor with his children. He was a peaceful and dignified man who cherished a quiet testimony of Jesus Christ.
Walter was a calm and thoughtful father. He was conscious of his health and remained active well into his nineties. Growing from his love of tennis, Walter took up racquetball at the age of fifty and eventually won a number of gold medals in the Senior Olympics. His guilty pleasure was to lure unsuspecting young racquetballers into a game with an old man and then "skinnin' 'em" on the court– which amused his wife very much.
Among Walter's best remembered professional accomplishments were his authorship of a textbook and a movie that have changed the way scientists and industrialists understand the non-intuitive way water moves through soil. The book, and particularly the movie, continue to be popular among people who deal in soils and the supporting science remains valid. Walter was influential in the field of science and held many association positions including president of the Science Society of America. So mathematical and analytical was his mind that he once remarked after listening to a piece of music, "It's like listening to math."
Walter retired from Washington State University to St. George, Utah, where he lived until shortly after Barbara's death. He then moved to Provo, Utah, to be near family where he died on June 11, 2015, of complications of old age– a malady he didn't particularly believe in. He is survived by his children, Jeanne Minert (Roger), Marolyn Mortensen (Dale), Janet Roach (Todd), Laurie Boyce (Oscar),Willard Boyd (Diana; and brother, Willard Gardner.
Funeral services will be held at 11:00 a.m. Friday, June 26, 2015 at the Sundberg-Olpin Mortuary, 495 South State Street, Orem, Utah. The family will be pleased to greet visitors immediately following the funeral. A graveside service will be held Saturday, June 27, 2015 at 10:00 am in the Washington City Cemetery in Washington, Utah. Nothing would please Walter more than donations to the HHT Foundation to support efforts to cure the disease that took his sweetheart's life.
Tags: