Featured notes
Jun 18, 2015
Geologist Michael Pickering Joins Maul Foster Alongi | My Story staff '12
Categories: 1990s | College of Arts and Sciences | Professional or career event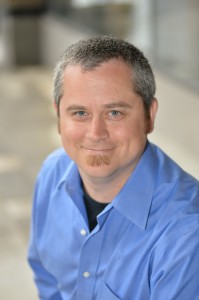 Maul Foster & Alongi, Inc. has hired Michael Pickering, RG, LG, a senior geologist with 16 years of experience in environmental consulting and project management throughout the Northwest. Mr. Pickering has completed due diligence and pre-acquisition screenings for property redevelopment, and has conducted site characterization, remedial investigations, and cleanup actions at contaminated sites for both private and government clients. He has managed a wide variety of hazardous waste- and petroleum-contaminated sites, including marine terminals, airport facilities, bulk terminals, petroleum pipeline release areas, leaking underground storage tank sites, dry cleaners, and wood pole treatment and storage yards. Mr. Pickering has significant experience conducting work at port facilities, including upland source control investigations for a portfolio of marine terminals on the Willamette River. He has also provided environmental, legal, and property support at numerous airport sites.
Mr. Pickering's expertise aligns well with MFA's services, and he is a key team member in the firm's continued expansion. He will be working from MFA's office in Portland.
Tags: 1990's, geology, Maul Foster Alongi
Jan 25, 2016
Dwight D. Dozier named CIO of the Georgia Tech Foundation | Dwight Dozier '86
Categories: 1980s | Professional or career event
Dwight D. Dozier, has been named CIO of the Georgia Tech Foundation in Atlanta, GA.  As CIO, Dwight sets strategic direction and provides leadership for all Georgia Tech Foundation information technology initiatives.  Prior to his role at the Georgia Tech Foundation, Dwight served as the Senior Associate Vice President of Development and Alumni Relations at the George Washington University, the associate vice president of university advancement and advancement services at the University of Louisville and as the assistant executive director of alumni services at The Pennsylvania State University.  Dwight started his Advancement career at WSU as manager of biographical records and systems analyst.    In addition, Dwight remains a very active jazz drummer and fondly recalls days as a drummer in the WSU bands, Exact Opposite, Second Wind and Eclipse.
Dec 22, 2015
Erich Ebel named Marketing and Communications Director at Washington State Historical Society | Erich Ebel '96
Categories: Professional or career event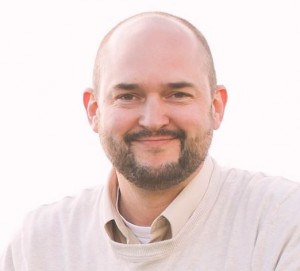 Erich R. Ebel has been named Marketing and Communications Director for the Washington State Historical Society.
"The unique and storied history of the State of Washington has long been a passion of mine, and I can't fully express how satisfying it is to finally be able to put my knowledge, skills and abilities to use doing something that I love," said Ebel, a 1996 graduate of WSU's Edward R. Murrow School of Communication. "I'm looking forward to sharing my passion and showing others what makes Washington the greatest state in the lower forty-eight."
Founded in 1891 and now into its second century of service, the Washington State Historical Society is dedicated to collecting, preserving, and vividly presenting Washington's rich and varied history. The Historical Society is comprised of a family of museums and research centers, offering a variety of services  to researchers, historians, scholars, and lifelong learners.
By connecting personal, local, regional, and national stories to the universality of the human experience – as well as collecting materials from Washington that help tell those stories – the Washington State Historical Society is indispensable to the people of Washington and a vital part of state government.
Ebel was previously employed at Pierce County and the Washington State Senate. Though the State History Museum is located in Tacoma, Ebel makes his home in Lacey with his wife and three children and blogs frequently at www.WashingtonOurHome.com.
Tags: 1996, communications, history, Lacey, Tacoma, washington state