Featured notes
Jun 18, 2015
Geologist Michael Pickering Joins Maul Foster Alongi | My Story staff '12
Categories: 1990s | College of Arts and Sciences | Professional or career event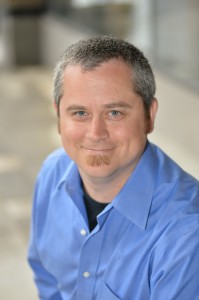 Maul Foster & Alongi, Inc. has hired Michael Pickering, RG, LG, a senior geologist with 16 years of experience in environmental consulting and project management throughout the Northwest. Mr. Pickering has completed due diligence and pre-acquisition screenings for property redevelopment, and has conducted site characterization, remedial investigations, and cleanup actions at contaminated sites for both private and government clients. He has managed a wide variety of hazardous waste- and petroleum-contaminated sites, including marine terminals, airport facilities, bulk terminals, petroleum pipeline release areas, leaking underground storage tank sites, dry cleaners, and wood pole treatment and storage yards. Mr. Pickering has significant experience conducting work at port facilities, including upland source control investigations for a portfolio of marine terminals on the Willamette River. He has also provided environmental, legal, and property support at numerous airport sites.
Mr. Pickering's expertise aligns well with MFA's services, and he is a key team member in the firm's continued expansion. He will be working from MFA's office in Portland.
Tags: 1990's, geology, Maul Foster Alongi
Oct 6, 2015
Proscovia Mattas promoted to Senior Sales Manager | My Story staff '12
Categories: 2000s | College of Business | Professional or career event
Brad Knapp has been named Convention Services Manager in the Convention Services Department of the Louisville Convention & Visitors Bureau.
Knapp will be responsible for working with convention groups in the sports, government, state and direct selling markets. He will work to connect meeting planners in his markets with services necessary to guarantee a successful convention or meeting in Louisville.
Before coming to the Bureau, Knapp was a Convention Services Manager for the Galt House Hotel & Suites; a position he has held for the last 10 years.
Knapp is a graduate of the University of Wisconsin -Whitewater with a Bachelors degree in Social Work. He also is a graduate of the University of North Dakota with a Masters degree in counseling.
The appointment was effective September 1.
The Bureau has promoted Proscovia Mattas to Senior Sales Manager in the Convention Development Department. Mattas joined the Bureau in 2012, and before this promotion worked as a National Sales Manager. In her new position as Senior Sales Manager, Mattas will work with the large meetings in the Trade Business Commercial, Direct Selling and Government markets requiring 301 rooms, or more, on peak nights. She will also solicit new business and maintain existing groups.
Mattas has 21 years of hotel management experience, with nearly 10 of those in European hotels. She began her hotel career in Germany in 1994. She moved to Louisville in 2003 and has worked at both the Seelbach Hilton and the Marriott East/Park Inn Louisville East. She is a graduate from Washington State University at the University Center Cesar Ritz in Brig, Switzerland.
The promotion was effective immediately.
Tags:
Oct 6, 2015
Will Hoenike joins United Dairymen of Idaho | My Story staff '12
Categories: 1990s | Professional or career event
Washington State University alum Will Hoenike, B.A. '97, has joined United Dairymen of Idaho as a consumer confidence manager. In addition to promoting the state's dairy industry through events and publicity, Hoenike will manage the organization's website and social media presence.
"Will's experience will translate well in our industry as we work with various partners in the areas of youth wellness, community relations and digital communications," United Dairymen of Idaho CEO Karianne Fallow said. "Plus, he grew up on a farm and is committed to helping Idaho dairies succeed."
Before joining United Dairymen of Idaho, Hoenike spent six years as media and community relations director at the Idaho Steelheads and CenturyLink Arena, overseeing all media communication and community outreach for the minor league hockey team and the arena in which it plays. He also served as the Steelheads' director of broadcasting since 2011 and as its director of season ticket relations for more than two years prior to his appointment as media and community relations director. Hoenike spent the prior decade as a sports reporter, anchor, and producer at KIVI-TV Channel 6 in Nampa.
Hoenike's desire to see Idaho dairies thrive comes naturally. "I loved my time with the Steelheads, but the opportunity for growth was too good for me to pass up," he said. "And I'm excited to be working in the ag sector, because my dad's side of the family has been grain farmers for generations. They operate a family farm outside Spokane, and we used to sell the cream from a few cows on the farm when I was a little kid."
Hoenike earned a bachelor's degree in communication from Washington State University. He was named ECHL Broadcaster of the Year in 2015, as well as ECHL Media Relations Director of the Year in 2010. In addition, Hoenike earned several noteworthy awards from the Idaho State Broadcasters Association and the Idaho Press Club during his broadcast journalism career.
ABOUT UNITED DAIRYMEN OF IDAHO
The United Dairymen of Idaho (UDI) protects and promotes the Idaho dairy industry and dairy farm families through outreach, nutrition counseling and partnerships with consumers, dairy processors, retail outlets and farmers and their families. UDI is the parent organization of both the Idaho Dairy Council and the Idaho Dairymen's Association.
Visit UDI's website, Facebook page and Twitter feed for updates and additional information.
ABOUT THE IDAHO DAIRY COUNCIL
The Idaho Dairy Council (IDC) provides nutrition education to the entire state of Idaho as a non-profit organization supported by the United Dairymen of Idaho. The Council provides free, science-based nutrition resources to educators, students, health professionals and the public via curriculum, materials, funding, and nutrition instruction.
Tags:
Oct 6, 2015
Jeff Evans named sports information director at WWU | My Story staff '12
Categories: 2000s | Edward R. Murrow College of Communication | Professional or career event
 Jeff Evans, who has been in athletic communications at the professional and collegiate levels for over 15 years, the last nine with the Seattle Mariners, has been named sports information director at Western Washington University. Making that announcement on Wednesday, Sept. 30, was WWU director of athletics Steve Card.
"Jeff Evans comes to us with an outstanding resume," said Card. "He has a wealth of experience at both the college and professional level. He will be a great asset to our department, and I am confident he will continue the excellence in our Sports Information department."
Evans, 37, comes to the Vikings after serving with the Mariners as Assistant Director of Baseball Information, with his primary focus as the main point of contact for baseball information and statistical data.
"I am extremely excited to take this next step in my career working with coaches and student-athletes at Western Washington University," said Evans. "There is something very special about working on a college campus and telling the stories that come out of college athletics. I look forward to raising my family in the Bellingham community and being a big part of the great tradition of Viking Athletics."
While with the Mariners, Evans managed public relations campaigns for Cy Young winner Felix Hernandez in 2010 and Gold Glove winner Kyle Seager in 2014, created content to help promote players for All-Star selections and Major League Baseball awards, was editor of the annual media guide and yearbook, developed and served as main editor for the Mariners' official blog and executed the launch of the Mariners Virtual Press Box. He also managed the production and distribution of daily game notes, news releases and historical records to assist the media coverage of the team.
Prior to that, Evans was the Manager of Baseball Media Relations for one season with the Texas Rangers Baseball Club and was an assistant SID for five years at Arizona State University. With ASU he worked closely with the nationally ranked Sun Devil baseball program and promoted several All-Americans. Additionally he served as the Press Officer for the USA Baseball National Team during the summer of 2004.
Evans graduated from Washington State University in 2000 with a bachelor's degree in public relations from the Edward R. Morrow College of Communications. As an undergraduate, he worked three years in athletic media relations for the Cougars under College Sports Information Directors Association Hall of Famer Rod Commons.
Evans is a 1996 graduate of Peninsula High School in Gig Harbor. He is married to the former Kim Parrish. They have two children, son Charlie, and daughter Caroline.
Evans, whose official starting date is Oct. 12, replaces Paul Madison, who retired after 48 years as SID at WWU.
Tags: