Featured notes
Jun 18, 2015
Geologist Michael Pickering Joins Maul Foster Alongi | My Story staff '12
Categories: 1990s | College of Arts and Sciences | Professional or career event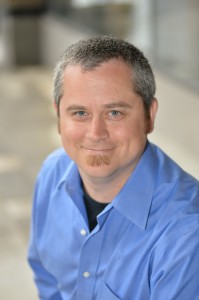 Maul Foster & Alongi, Inc. has hired Michael Pickering, RG, LG, a senior geologist with 16 years of experience in environmental consulting and project management throughout the Northwest. Mr. Pickering has completed due diligence and pre-acquisition screenings for property redevelopment, and has conducted site characterization, remedial investigations, and cleanup actions at contaminated sites for both private and government clients. He has managed a wide variety of hazardous waste- and petroleum-contaminated sites, including marine terminals, airport facilities, bulk terminals, petroleum pipeline release areas, leaking underground storage tank sites, dry cleaners, and wood pole treatment and storage yards. Mr. Pickering has significant experience conducting work at port facilities, including upland source control investigations for a portfolio of marine terminals on the Willamette River. He has also provided environmental, legal, and property support at numerous airport sites.
Mr. Pickering's expertise aligns well with MFA's services, and he is a key team member in the firm's continued expansion. He will be working from MFA's office in Portland.
Tags: 1990's, geology, Maul Foster Alongi
Oct 7, 2015
Ryan Sturgis named partner at Moss Adams firm | My Story staff '12
Categories: Award or honor | Professional or career event
Moss Adams today announced the addition of 11 CPAs and technical and consulting professionals to its partnership.
Included in this is Washington State University graduate Ryan Sturgis, who was named a partner in the firm's Portland office. Strugis graduated with a Bachelor of Business Administration in accounting and finance, and currently provides financial and operational audit services to clients in the financial services industry, specializing in credit unions
Tags:
Oct 7, 2015
Thomas Elhart and Michelle Carrougher married | My Story staff '12
Categories: 2010s | Featured | Wedding or anniversary
Thomas Lee Elhart '11 (Communication) and Michelle Anne Carrougher '14 (Nursing) were married on August 22nd, 2015 in Tamarack, Idaho.  The couple met fall 2008 while attending Washington State University.
Thomas, the son of Mr. Allen & Mrs. Erika Agnew and Mr. Steve & Mrs. Sunnie Elhart, grew up in Vancouver, Washington.  Thomas currently works at an engineering firm managing the company's engineer development program.
Michelle, daughter of Dr. Greg and Mrs. Gretchen Carrougher, grew up in Gig Harbor, Washington.  Michelle is an emergency room RN in a local hospital.  Both Thomas and Michelle are proud WSU alumni and currently call Pullman, Washington home.
Oct 7, 2015
Gene Estabrook to retired after 35 years | My Story staff '12
Categories: 1970s | Professional or career event
Gene Estabrook Bachelor of Science in Police Science 1976, Bachelor of Arts in Political Science 1977 and Master of Arts in Criminal Justice 1979
On December 1, 2015 Gene is retiring from over 35 years of proud public service as a Juvenile Probation / Parole Office and Counselor. During his career he has helped youth and families facing abuse, unsafe living conditions, crime, addiction, mental illness and poverty. Mr. Estabrook plans to continue with his studies while hiking and going on other carefree travels. After all of his adventures are done Gene has arranged to leave his house and his library to a W.S.U. scholarship in his name.
Tags:
Oct 6, 2015
Proscovia Mattas promoted to Senior Sales Manager | My Story staff '12
Categories: 2000s | College of Business | Professional or career event
Brad Knapp has been named Convention Services Manager in the Convention Services Department of the Louisville Convention & Visitors Bureau.
Knapp will be responsible for working with convention groups in the sports, government, state and direct selling markets. He will work to connect meeting planners in his markets with services necessary to guarantee a successful convention or meeting in Louisville.
Before coming to the Bureau, Knapp was a Convention Services Manager for the Galt House Hotel & Suites; a position he has held for the last 10 years.
Knapp is a graduate of the University of Wisconsin -Whitewater with a Bachelors degree in Social Work. He also is a graduate of the University of North Dakota with a Masters degree in counseling.
The appointment was effective September 1.
The Bureau has promoted Proscovia Mattas to Senior Sales Manager in the Convention Development Department. Mattas joined the Bureau in 2012, and before this promotion worked as a National Sales Manager. In her new position as Senior Sales Manager, Mattas will work with the large meetings in the Trade Business Commercial, Direct Selling and Government markets requiring 301 rooms, or more, on peak nights. She will also solicit new business and maintain existing groups.
Mattas has 21 years of hotel management experience, with nearly 10 of those in European hotels. She began her hotel career in Germany in 1994. She moved to Louisville in 2003 and has worked at both the Seelbach Hilton and the Marriott East/Park Inn Louisville East. She is a graduate from Washington State University at the University Center Cesar Ritz in Brig, Switzerland.
The promotion was effective immediately.
Tags: