Featured notes
Jun 18, 2015
Geologist Michael Pickering Joins Maul Foster Alongi | My Story staff '12
Categories: 1990s | College of Arts and Sciences | Professional or career event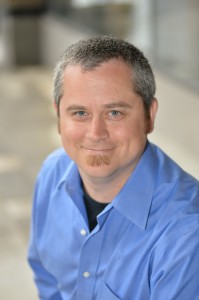 Maul Foster & Alongi, Inc. has hired Michael Pickering, RG, LG, a senior geologist with 16 years of experience in environmental consulting and project management throughout the Northwest. Mr. Pickering has completed due diligence and pre-acquisition screenings for property redevelopment, and has conducted site characterization, remedial investigations, and cleanup actions at contaminated sites for both private and government clients. He has managed a wide variety of hazardous waste- and petroleum-contaminated sites, including marine terminals, airport facilities, bulk terminals, petroleum pipeline release areas, leaking underground storage tank sites, dry cleaners, and wood pole treatment and storage yards. Mr. Pickering has significant experience conducting work at port facilities, including upland source control investigations for a portfolio of marine terminals on the Willamette River. He has also provided environmental, legal, and property support at numerous airport sites.
Mr. Pickering's expertise aligns well with MFA's services, and he is a key team member in the firm's continued expansion. He will be working from MFA's office in Portland.
Tags: 1990's, geology, Maul Foster Alongi
Aug 4, 2015
John Munro Joins eDiscovery Senior Leadership Team | My Story staff '12
Categories: 2000s | College of Business | Professional or career event
Discovia, a leading global provider of eDiscovery services to corporations, law firms and government entities, today announced that John Munro, a 15-year veteran of the eDiscovery services industry, has joined the company's senior leadership team as Vice President of Managed Services Operations.
"I am thrilled to join Discovia at this important point in its evolution," said Munro. "The long-term partnerships that Discovia builds with its clients through implementing quality processes and innovative workflows, while providing unwavering client service, are key to its continued growth and success."
Munro is an expert in electronic discovery operations, technologies, and workflows. In his new role, he will work closely with Discovia's Chief Client Officer, Paige Hunt Wojcik, to acquire and onboard new managed services clients, build and document custom workflows and deliverables, and ensure flawless execution of service requests for each client, while continuing to build Discovia's brand and reputation as a pioneer and leader in fixed-price eDiscovery managed services solutions.
"John has a highly consultative approach to client relationships and a proven track record building powerful partnerships," said Hunt Wojcik. "His skill set and reputation are rare in our industry. John's role will be critical in supporting our rapid growth. I am thrilled to have him join our team."
Prior to joining Discovia, Munro has held senior operations, client services, technology development, and sales leadership positions with Orange Legal Technologies, The Litigation Document Group, Lighthouse eDiscovery, and Chameleon Data Corporation. Additionally, he has led the development of multiple document management systems, on-line document repositories, and electronic data processing applications.
As a computer forensics and eDiscovery expert witness and thought leader, Munro frequently speaks on innovations and challenges relating to information management, electronic discovery, document review, and computer forensics. He is certified as an Electronic Discovery Specialist (CEDS) by the Association of Certified Electronic Discovery Specialists (ACEDS). Munro holds an undergraduate degree in management information systems from Washington State University. He is based in Salt Lake City, Utah where he resides with his wife, Megan, and three children.