Featured notes
Mar 13, 2014
Dwight Dozier joins George Washington University as Senior Associate Vice President, Development. | My Story staff '12
Categories: 1980s | Award or honor | College of Arts and Sciences | Featured | Professional or career event
On March 3, Dwight Dozier ('86 Social Sci.) joined George Washington University as Senior Associate Vice President, Development. Dwight will oversee the activities of Alumni Relations, Markets, Constituent Relations, and Advancement Services.
At the University of Louisville in Kentucky, Dwight held various positions for over 20 years. Recently he was the Associate Vice President for Advanced Services while serving as an acting VP of Advancement as well as chairing the University' annual faculty and staff community campaign and serving as board President of the University Club. He has also held Interim roles as Assistant Vice President for Alumni Relations and Director of Alumni/Development Information Systems.
Off the clock, Dwight is an accomplished musician and a member of the Jerry Quintet which has produced three commercial CDs, and toured Europe.
Read a feature on Dwight at George Washington University.
Tags: 1986, alumni, alumni relations, George Washington University, social science
Apr 22, 2014
Dr. Thomas Lumpkin Receives the 2014 Outstanding Alumnus Award from the University of Hawaii | My Story staff '12
Categories: 1970s | Award or honor | Professional or career event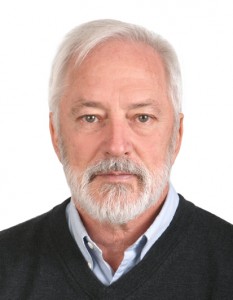 Dr. Thomas Lumpkin '76, to receive the 2014 Outstanding Alumnus Award from the University of Hawaii at Manoa College of Tropical Agriculture for his work to reduce poverty and improve food security worldwide. He received a BS in agronomy with a minor in Asian Studies from WSU in 1976 and his MS in 1978 and PhD in 1983 in agronomy from the University of Hawaii at Manoa.
Thomas Lumpkin, the 2014 CTAHR Outstanding Alumnus, has a long-standing interest in both agronomy and Asian studies. As director general of CIMMYT, the International Maize and Wheat Improvement Center, since 2008, he greatly expanded initiatives to improve the lives and economic status of people in developing countries through improvement in corn and wheat production systems, securing support from the Bill and Melinda Gates Foundation, government of Mexico and other funding sources. Lumpkin is an expert on azuki, wasabi and edible soybeans (edamame) and the use of the aquatic fern Azolla as green manure and poultry feed. He has also written books on bioconfinement of genetically modified organisms and global horticultural needs assessment.
After a 20-year career as a professor and chair of crop and soil sciences at Washington State University, he moved into international nonprofit agricultural research and development as director general of Taiwan-based AVRDC–The World Vegetable Center. Since 2007, he has also chaired the Board of Directors of Global Horticulture Initiative, which fosters collaboration in research, training and technology-generating activities. He earned his MS and PhD in agronomy at UH as an East-West Center grantee after serving in the Peace Corps in India.
From University of Hawaii at Manoa 
CIMMYT http://www.cimmyt.org/en/
Tags: agriculture, agronomy, horticulture, Peace Corps, University of Hawaii
Apr 16, 2014
Steve Maxwell Appointed Executive Vice President and Chief Lending Office of Kitsap Bank | My Story staff '12
Categories: 2000s | College of Business | Professional or career event
Steve Maxwell ('00 MBA) has joined Kitsap Bank as the executive management team's Executive Vice President and Chief Lending Officer. He has had 23 years experience in commercial banking, including being a top regional executive with Key Bank.
"Steve is a natural leader with excellent communication skills and a drive to succeed," Kitsap Bank CEO Steven L. Politakis said.  "His knowledge of our local market, coupled with his experience, business acumen and leadership will enable us to drive quality loan production to the highest level. We are very pleased to welcome an individual of his caliber to Kitsap Bank's leadership team."
As a 1990 graduate of Pacific Lutheran University, Maxwell is on the advisory board for their School of Business as well as on the advisory board for University of Washington, Tacoma. Currently, he serves as a member of the Pierce County Economic Development Board.
Tags: business, business administration, Kitsap, management
Apr 10, 2014
Darin Rasmussen as the New Director of Public Safety/University Chief of Police at Western Washington University | My Story staff '12
Categories: 1980s | Award or honor | Professional or career event
Western Washington University has hired Darin Rasmussen ('86) as its new Director of Public Safety/University Chief of Police. His appointment is effective today, April 9.
Richard Van Den Hul, vice president for Business and Financial Affairs at Western, said he was pleased to hire someone with Rasmussen's experience and qualifications.
"I'm excited to announce Darin's appointment as Director of Public Safety/University Chief of Police. Darin is an excellent law enforcement professional and strong leader for all of Public Safety.  Importantly, he also understands the vital role Public Safety plays in serving students and the university community," Van Den Hul said.
Rasmussen, who was hired following a national search, has been interim chief since last September and also served as assistant chief. He succeeds Randy Stegmeier, who left Western to take the position of manager of security for the Pike Place Market Preservation and Development Authority in Seattle.
"Joining Western's leadership team is a great opportunity to serve such a vibrant campus.  I am honored to continue serving in this role with the highly professional officers and staff of the Department of Public Safety to provide a safe, secure and accessible environment for the entire Western community. Western and the Bellingham community are a great fit for me and my family," Rasmussen said.
Rasmussen has a bachelor's degree from Washington State University and graduated from Northwestern University's School of Police Staff and Command in 2007. He served with the Marysville Police Department for over 22 years, including as lieutenant, detective sergeant and accreditation manager.
At the Marysville Police Department, Rasmussen's accomplishments included reorganizing the Marysville Volunteer Program to focus on crime prevention; collaborating with the Marysville Community Coalition, Marysville School District and city offices to present a series of community forums focused on safety and emergency preparedness; and developing and implementing a Burglary Strike Team. He also served as an adjunct faculty member for Everett Community College from 2001 through 2008, teaching subjects such as Professional Development, Police Patrol Operations and Criminal Investigations. He has received numerous awards and recognitions.
The Director of Public Safety/University Chief of Police reports to the vice president for Business and Financial Affairs and manages the department's operations, including University Police, Parking Services, the Lockshop and Sustainable Transportation.
Press Release from Western Washington University 
Tags: police, Western Washington University