Featured notes
Jun 18, 2015
Geologist Michael Pickering Joins Maul Foster Alongi | My Story staff '12
Categories: 1990s | College of Arts and Sciences | Professional or career event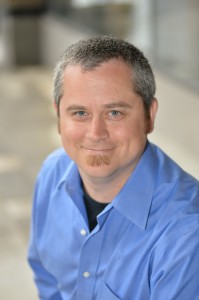 Maul Foster & Alongi, Inc. has hired Michael Pickering, RG, LG, a senior geologist with 16 years of experience in environmental consulting and project management throughout the Northwest. Mr. Pickering has completed due diligence and pre-acquisition screenings for property redevelopment, and has conducted site characterization, remedial investigations, and cleanup actions at contaminated sites for both private and government clients. He has managed a wide variety of hazardous waste- and petroleum-contaminated sites, including marine terminals, airport facilities, bulk terminals, petroleum pipeline release areas, leaking underground storage tank sites, dry cleaners, and wood pole treatment and storage yards. Mr. Pickering has significant experience conducting work at port facilities, including upland source control investigations for a portfolio of marine terminals on the Willamette River. He has also provided environmental, legal, and property support at numerous airport sites.
Mr. Pickering's expertise aligns well with MFA's services, and he is a key team member in the firm's continued expansion. He will be working from MFA's office in Portland.
Tags: 1990's, geology, Maul Foster Alongi
Aug 6, 2015
Ed Schlect to Join Avista Corp as Vice President and Chief Strategy Officer | My Story staff '12
Categories: 1980s | Award or honor | Engineering and Architecture
Avista Corp. (NYSE: AVA) today announced a change in its officer team, approved by the Board of Directors. Vice President, Controller and Principal Accounting Officer Christy Burmeister-Smith has announced plans to retire on Oct. 1, 2015, after serving the company and its customers for 35 years.
Ed Schlect, former executive vice president of corporate development at Ecova, will join the Avista Corp. officer team on Sept. 8, 2015, as vice president and chief strategy officer. In his role, Schlect will be evaluating growth opportunities and innovative services while applying his knowledge and expertise around data intelligence.
Schlect is a long-time industry executive and respected professional with 30 years of experience in the energy industry. Prior to his role at Avista, Schlect was one of the founding members of Ecova and served in a variety of senior leadership roles; most recently as an executive vice president of corporate development. He graduated from Washington State University where he earned a bachelor's degree in civil engineering. Schlect is a licensed professional engineer, certified energy manager and green building engineer with an emphasis on project management and construction contracting.
Tags:
Aug 6, 2015
Dr. Thomas F. Meyer Named AVMA President-Elect | My Story staff '12
Categories: 1970s | College of Arts and Sciences | Professional or career event
Dr. Thomas F. Meyer has been named president-elect of the American Veterinary Medical Association (AVMA). Meyer, who was elected to the post by the AVMA House of Delegates (HOD) at its summer session on July 10, succeeds Dr. Joseph H. Kinnarney, who has officially assumed his role as AVMA president.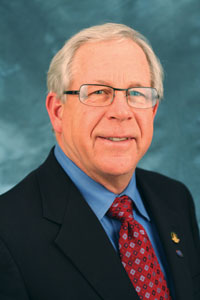 As president-elect, Meyer will assist the president in supervising all the business affairs of the AVMA. He also will serve on the AVMA Board of Governors, which acts as the executive committee of the association, and will be the presiding officer at all sessions of the HOD. Meyer will become AVMA president in 2016, upon expiration of the current president's term of office.
"Over time, veterinary professionals have created better solutions to meet the changing needs of society. We need to continue our good work in developing new technologies to detect, prevent and treat diseases in animals and people. It is also important that we increase awareness of the other ways veterinary professionals play a critical role in our society. For instance, the public may be less familiar with the role veterinarians play in inspecting food for harmful bacteria, monitoring lakes and rivers to keep water safe to drink, discovering ways to restore and protect endangered species, and delivering public health programs around the world," said Meyer.
"As the profession continues to evolve, I am committed to preserving the trust that the public has placed in us, as veterinary professionals, to care for their health and the health of their animals," he added. "As president-elect, I look forward to helping the AVMA advance its mission of advocating for its members and advancing the science and practice of veterinary medicine to improve animal and human health."
Meyer and his wife are co-owners of a mixed-animal practice in Vancouver, Wash., which is certified by the American Animal Hospital Association (AAHA). Shortly after graduating from Washington State University (WSU) College of Veterinary Medicine, he established Mountain View Veterinary Hospital, which employs five associate veterinarians.
He has served organized veterinary medicine in many capacities, including leadership positions at the local, state and national levels. Meyer served on the AVMA Board of Directors from 2008-2014, and as its chair from 2013-2014. He is a past chair of the AVMA House Advisory Committee and also previously represented private practice-predominately equine on this committee. He served in the AVMA House of Delegates as a delegate or alternate delegate for 20 years and is a past president of the Washington State Veterinary Medical Association, where he was honored as its Veterinarian of the Year in 2004. He also was chair of the Washington-Oregon-Idaho Steering Committee and was the equine representative on the AVMA Clinical Practitioners Advisory Committee. Meyer's interest in leadership development led him to be an advocate for the AVMA Veterinary Leadership Experience, an experiential leadership program for students and faculty from across North America that teaches life skills in better communication and collaboration with one another.
"Through his many years of experience as a mixed-animal practitioner, Dr. Meyer has a strong understanding of veterinary medicine from many perspectives," said AVMA Chief Executive Officer Dr. Ron DeHaven. "He has demonstrated his commitment to advancing the profession and providing quality, veterinary care to improve animal and human health. Dr. Meyer is a compassionate individual whose management, decision making and communication skills will be a tremendous asset to the AVMA as we work to address important issues in veterinary medicine now and into the future."
Meyer has been an active member of the Washington Veterinary Medical Association, the AAHA, the American Association of Equine Practitioners and the American Association of Bovine Practitioners. He is a past recipient of the WSU College of Veterinary Medicine's Distinguished Veterinary Alumni Award for Excellence in Practice (2010). Meyer received his doctor of veterinary medicine degree from WSU, where he previously completed a master's degree in zoology, and a bachelor's degree in biology from Central Washington State College.
Tags: AVMA, veterinarian, veterinary medicine
Aug 5, 2015
Andi Day Joins Board of Directors of the Washington Tourism Alliance | My Story staff '12
Categories: 1990s | College of Arts and Sciences | Professional or career event
Andi Day, executive director, Long Beach Peninsula Visitors Bureau, has been appointed to the Board of Directors of the Washington Tourism Alliance (WTA), a tourism industry coalition. The announcement was earlier this month by Louise Stanton-Masten, executive director, WTA, on behalf of the WTA Board.
"We are pleased to welcome Andi to the WTA Board of Directors," said Stanton-Masten. "She brings extensive background in marketing and business as well as great passion for promoting Washington State."
Day will fill the post of representative to the Board for the Washington State Destination Marketing Organization (WSDMO), where she has served as a board member for the past three years and as secretary this past year. Day, a member of WTA since 2012, has also served on the WTA marketing committee since 2014.
Day was hired as executive director of the Long Beach Peninsula Visitors Bureau, the destination marketing organization for the southwestern-most corner of Washington State, in April 2012. Previously, she was a Seattle-based marketing, sales, event and social media consultant for clients including the Steamer Virginia V and has 20 plus years of small business and nonprofit management experience.
In addition to WTA and WSDMO, Day is an alumnus of Washington State University and board member of the WSU Alumni Association. A fourth generation Washingtonian, she grew up in the tourism and commercial fishing industries.
Tags: 1990's, Washington Tourism Alliance, WSU Alumni Association