1970s
1970-1979 :: The South grandstands of wooden football stadium at Rogers Field were burned by an arsonist and Butch VI, the last living Cougar mascot, retired. Henry Rono set four world track records in distance running events and football player Jack Thompson's jersey number 14 was retired in recognition of his passing record. Enrollment at WSU reached a high of 18,160 and the 50,000th student graduated.
Featured notes
Jul 18, 2014
Rosemary Baker-Monaghan ('78 Forest Management) has been elected as Chair for the Clatsop Community College Board | My Story staff '12
Categories: 1970s | Other event
Board members elected Rosemary Baker-Monaghan, who represents Zone 3, as Chair. Baker-Monaghan was appointed to the Clatsop Community College Board in October 2000 and is currently serving her third elected four-year term. She is a graduate of Washington State University with a Bachelors of Science degree in Forest Management and a Masters of Adult and Continuing Education. Baker-Monaghan is the Executive Director of the Liberty Theater, a board member of CEDR and the Lewis and Clark National Park Association, and chair of the Lower Columbia Tourism Committee. She served in public office from 1991 – 2003 with the City of Seaside, including positions on the Planning Commission and City Council, and as Mayor.   Originally published on the Clatsop Community College's website.
Tags: 1978, board of directors, chair, Clatsop Community College, Forest Management
May 6, 2014
Dan Berentson as Public Works Director | My Story staff '12
Categories: 1970s | Award or honor | Professional or career event
The Skagit County Board of Commissioners recently announced the appointment of Dan Berentson ('77) as Public Works Director.
Berentson has worked for Skagit County more than 12 years, previously serving as Natural Resources Division Manager from 2009-2014, and Communications Director/Community Liaison from 2001-2009.
A graduate of Burlington-Edison High School and Washington State University's Edward R. Murrow College of Communication, Berentson spent more than 20 years in the newspaper industry prior to working for Skagit County. He served as Burlington City Council member in 1980s and has held leadership positions with several non-profit organizations in Skagit County.
Berentson's father, the late Duane Berentson, served as Washington State Department of Transportation (WSDOT) Secretary from 1981 to 1993 following 18 years of services as a state legislator.
Berentson and his wife Susan (Steinmetz; WSU '77) have three grown children and one grandchild.
Tags: communications, natural resources, Skagit County
Apr 25, 2014
Frank V. Paladino Received the Archie Carr Lifetime Achievement Award | My Story staff '12
Categories: 1970s | Award or honor | College of Agricultural, Human, and Natural Resource Sciences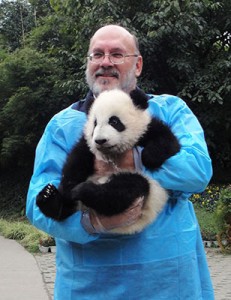 Frank V. Paladino ('79 PhD Zoophysiology) received the Archie Carr Lifetime Achievement Award from the International Sea Turtle Society at their annual meeting in New Orleans, LA on April 18, 2014.
Currently
Frank is a Jack W. Schrey Distinguished Professor
Indiana – Purdue University in Ft. Wayne
Director of the Goldring-Gund Marine Lab in Costa Rica
President of the Leatherback Trust (NGO)
A bio and featured spot-lite from Indiana University news bureau was just released and can be reviewed at http://inside.iu.edu/spotlights-profiles/featured/2014-4-16-featured-paladino-ipfw.shtml
Tags: biology, zoophysiology
Apr 22, 2014
Dr. Thomas Lumpkin Receives the 2014 Outstanding Alumnus Award from the University of Hawaii | My Story staff '12
Categories: 1970s | Award or honor | Professional or career event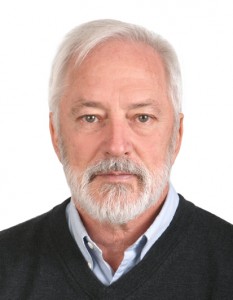 Dr. Thomas Lumpkin '76, to receive the 2014 Outstanding Alumnus Award from the University of Hawaii at Manoa College of Tropical Agriculture for his work to reduce poverty and improve food security worldwide. He received a BS in agronomy with a minor in Asian Studies from WSU in 1976 and his MS in 1978 and PhD in 1983 in agronomy from the University of Hawaii at Manoa.
Thomas Lumpkin, the 2014 CTAHR Outstanding Alumnus, has a long-standing interest in both agronomy and Asian studies. As director general of CIMMYT, the International Maize and Wheat Improvement Center, since 2008, he greatly expanded initiatives to improve the lives and economic status of people in developing countries through improvement in corn and wheat production systems, securing support from the Bill and Melinda Gates Foundation, government of Mexico and other funding sources. Lumpkin is an expert on azuki, wasabi and edible soybeans (edamame) and the use of the aquatic fern Azolla as green manure and poultry feed. He has also written books on bioconfinement of genetically modified organisms and global horticultural needs assessment.
After a 20-year career as a professor and chair of crop and soil sciences at Washington State University, he moved into international nonprofit agricultural research and development as director general of Taiwan-based AVRDC–The World Vegetable Center. Since 2007, he has also chaired the Board of Directors of Global Horticulture Initiative, which fosters collaboration in research, training and technology-generating activities. He earned his MS and PhD in agronomy at UH as an East-West Center grantee after serving in the Peace Corps in India.
From University of Hawaii at Manoa 
CIMMYT http://www.cimmyt.org/en/
Tags: agriculture, agronomy, horticulture, Peace Corps, University of Hawaii
My Story authors from the 1970s