1970s
1970-1979 :: The South grandstands of wooden football stadium at Rogers Field were burned by an arsonist and Butch VI, the last living Cougar mascot, retired. Henry Rono set four world track records in distance running events and football player Jack Thompson's jersey number 14 was retired in recognition of his passing record. Enrollment at WSU reached a high of 18,160 and the 50,000th student graduated.
Featured notes
Jul 18, 2014
Rosemary Baker-Monaghan ('78 Forest Management) has been elected as Chair for the Clatsop Community College Board | My Story staff '12
Categories: 1970s | Other event
Board members elected Rosemary Baker-Monaghan, who represents Zone 3, as Chair. Baker-Monaghan was appointed to the Clatsop Community College Board in October 2000 and is currently serving her third elected four-year term. She is a graduate of Washington State University with a Bachelors of Science degree in Forest Management and a Masters of Adult and Continuing Education. Baker-Monaghan is the Executive Director of the Liberty Theater, a board member of CEDR and the Lewis and Clark National Park Association, and chair of the Lower Columbia Tourism Committee. She served in public office from 1991 – 2003 with the City of Seaside, including positions on the Planning Commission and City Council, and as Mayor.   Originally published on the Clatsop Community College's website.
Tags: 1978, board of directors, chair, Clatsop Community College, Forest Management
Sep 25, 2014
In memoriam: Bob Blane | My Story staff '12
Categories: 1970s | Death/In Memoriam | Featured
Robert "Bob" Blane
March 30, 1951 – September 1, 2014
Robert "Bob" Blane '74 was called home to be with the Lord on September 1, 2014, with his family at his bedside.  He was born in Wenatchee March 30, 1951, to James and Jean Blane.  Bob was raised in the valley and graduated from Wenatchee High School in 1969. Some of his fondest memories were road trips with the Wenatchee Youth Circus, Three years he served as ring master. Bob forged many friendships that have lasted a lifetime. During his high school years he also enjoyed his time in Demolay, which eventually led him to the love of his life Terri. Bob graduated from the WSU College of Pharmacy in 1974. During his time at WSU he was a member of the marching band, where his love of Cougar football was forever cemented. Two years after he graduated, Bob and Terri were married in Wenatchee on July 24th 1976 at St. Luke's Episcopal Church. The Lord then blessed Bob with three amazing children.
Bob was dedicated to his community. He volunteered with the Apple Blossom parades for 36 years. He was a 40 year member of William H. Jett Lodge #285, where he passionately served his fraternal brothers. In addition, Bob was a faithful member of Saddlerock Evangelical Presbyterian Church where he sang in the choir, and served as an elder. Our loving husband, father, son, and friend will be missed by all. GO COUGS!
Bob was preceded in death by his father James B. Blane.  He is survived by his mother Jean Blane, wife Terri Blane, children Janelle (Grant) Eastland, Tiffany (Heath) Leroue, and Jared "Subway" Blane.
A celebration of his life will be held at Saddlerock Evangelical Presbyterian Church on Friday, September 5, 2014 at 3:00pm. Arrangements are by Telford's Chapel of the Valley, East Wenatchee. In lieu of flowers, memorial donations can be made to Saddlerock Evangelical Presbyterian Church Music Ministry.
Tags: 1974, marching band, pharmacy, volunteer, Wenatchee
May 6, 2014
Dan Berentson as Public Works Director | My Story staff '12
Categories: 1970s | Award or honor | Professional or career event
The Skagit County Board of Commissioners recently announced the appointment of Dan Berentson ('77) as Public Works Director.
Berentson has worked for Skagit County more than 12 years, previously serving as Natural Resources Division Manager from 2009-2014, and Communications Director/Community Liaison from 2001-2009.
A graduate of Burlington-Edison High School and Washington State University's Edward R. Murrow College of Communication, Berentson spent more than 20 years in the newspaper industry prior to working for Skagit County. He served as Burlington City Council member in 1980s and has held leadership positions with several non-profit organizations in Skagit County.
Berentson's father, the late Duane Berentson, served as Washington State Department of Transportation (WSDOT) Secretary from 1981 to 1993 following 18 years of services as a state legislator.
Berentson and his wife Susan (Steinmetz; WSU '77) have three grown children and one grandchild.
Tags: communications, natural resources, Skagit County
Apr 25, 2014
Frank V. Paladino Received the Archie Carr Lifetime Achievement Award | My Story staff '12
Categories: 1970s | Award or honor | College of Agricultural, Human, and Natural Resource Sciences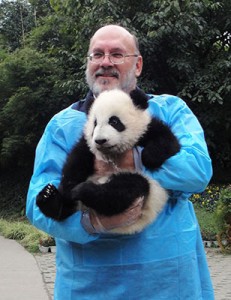 Frank V. Paladino ('79 PhD Zoophysiology) received the Archie Carr Lifetime Achievement Award from the International Sea Turtle Society at their annual meeting in New Orleans, LA on April 18, 2014.
Currently
Frank is a Jack W. Schrey Distinguished Professor
Indiana – Purdue University in Ft. Wayne
Director of the Goldring-Gund Marine Lab in Costa Rica
President of the Leatherback Trust (NGO)
A bio and featured spot-lite from Indiana University news bureau was just released and can be reviewed at http://inside.iu.edu/spotlights-profiles/featured/2014-4-16-featured-paladino-ipfw.shtml
Tags: biology, zoophysiology
My Story authors from the 1970s