Award or honor
May 26, 2016
Dr. Dale Daniel receives Physician Exceptional Contribution Award (PECA) | My Story staff '12
Categories: 1970s | Award or honor | College of Arts and Sciences | Featured
Dr. Dale Daniel ('73 Zool.) joined Southern California Permanente Medical Group in 1979 and became a partner in 1985.
Dr. Daniel attended medical school at the University of Washington, and finished his post-graduate training with an internship at the Cleveland Metropolitan Hospital. After completing a residency in Internal Medicine at Case Western University, he started a surgical residency with Kaiser Permanente Los Angeles Medical Center where he served as Chief Resident in Surgery from 1982 to 1983.
He currently holds the role of Assistant Chief of Service of Surgery at Riverside. As staff surgeon, Dr. Daniel serves as Assistant Chief of General Surgery and is involved in several professional activities, which includes participation in the American College of Surgeons, serving as Chair of the Regional Pharmacy and Therapeutics Committee, and involvement in numerous successful initiatives for KP.
Being an active leader in his field, Dr. Daniel was honored with the Group Contributor Award given by General Surgery-Fontana, Ontario Vineyard Surgery Center. He was also recognized with The Innovation Award by the Fontana Medical Center for Laparoscopic Gastroesophageal Fundoplication and the Fontana Outpatient Minor Surgery Portacath and an Excellence Award for his leadership in establishing The Ontario Vineyard Surgery Center.
Dr. Daniel has contributed to the education of health care worldwide, impacting patient's safety, health, and recovery. He has presented lectures that have been widely accepted among surgeons. Lectures include
1) The comparison of Cefotetan and Cefoxitin in non-perforated appendicitis
2) The comparison of patients with post op and non-post op infection in non-perforated appendicitis
3) The physician and patient roles in detection of initial recurrence of melanoma
4) The safety on discharging adult patients same day undergoing laparoscopic Nissen gastroesophageal fundoplication
5) The utilization of Proton Pump Inhibitors before and after laparoscopic Nissen gastroesophageal fundoplication and
6) The safety of discharging appendectomy patients directly from the recovery room.
In 2014, Dr. Daniel article "Homeward bound: The Safety of Discharging Postappendectomy Patients Directly Home from the Recovery Room" was featured in American Surgeon.
Dr. Daniel and his wife, Sharon, have two beautiful daughters, Chloe and Olivia, who are both nationally ranked for their accomplishments in the sport of fencing.
Tags: 1973, Award or honor, California, Doctor, Permanente Medical Group, physician, pre-medicine, zoology
Apr 21, 2016
Sid Gustafson's third novel Swift Dam | Sid Gustafson '79
Categories: 1970s | Award or honor | Professional or career event
Swift Dam

Sid Gustafson

ISBN-13: 978-0692644614 / ISBN-10: 069264461X

SRP (Paperback) $15.95 / SRP (eBook) $6.99

It had been a long snowy winter and spring. The rivers were late rising, and the mountains held onto a pure white snow-cover. Rain fell upon the deep winter snow the day before the Flood of '64. Waters rose, the rivers raged. The dam failed to hold the Birch Creek flow, and broke, giving way to a wall of water and drowning the Indians.

Veterinarian Alphonse Vallerone dreams out this novel of dreamers dreaming. He goes back 50 years to the day after the Flood, when he assisted the surviving Indians. Riding from one devastated ranch to another, he tends to the surviving yet devastated animals and tries to mend the grief wrought by the Flood.

Underpinned by the lingering and harsh reminders of the Blackfeet Nation's heroic, tragic, and vibrant past, Gustafson's third novel chronicles the heartrending drama of the Blackfeet people.

Swift Dam
 celebrates the native land and the Natives who survive as they have survived throughout time, perilously. It is the story of a veterinarian who attempts to sustain and nurture life on the land, his empathy with the living, and his sympathy for the dead and dying.
Tags: 1970s, 1979, fiction, Montana, novel, novelist, sid Gustafson, veterinarian, veterinary medicine, water
Apr 15, 2016
Northwestern Mutual Honors Ebel with Forum Membership | My Story staff '12
Categories: 1960s | Award or honor | College of Agricultural, Human, and Natural Resource Sciences | Featured
Northwestern Mutual is honoring Albuquerque financial representative William E. Ebel '65 Ag. Econ., CLU, ChFC, MSFS, AEP with membership to its 2015 Forum Group, which recognizes individuals for an outstanding year of helping clients plan for and achieve financial security. Ebel is affiliated with Albuquerque Network Office based in Albuquerque, NM. This is the 15th time that Ebel received the Forum honor.
"We're proud of financial professionals like Bill who excel at guiding their clients on a path to financial security," said Northwestern Mutual President Greg Oberland. "According to our 2015 Planning and Progress Study, people who work with an advisor are twice as likely to feel 'very financially secure.' Financial experts like Bill are helping to make the goal of financial security a reality for many Americans."
Forum honorees will be recognized at a leadership conference held in November. At the conference, honorees will learn new insights from prominent speakers, gain access to advanced training and leadership development and share knowledge with fellow colleagues.
The annual Forum conference is an exclusive achievement, with approximately 5 percent of Northwestern Mutual's more than 6,000 financial representatives invited to attend.
Tags: 1965, agricultural economics, Northwestern Mutual
Oct 27, 2015
Gerri Martin-Flickinger named chief technology officer for Starbucks | My Story staff '12
Categories: 1980s | Award or honor | Professional or career event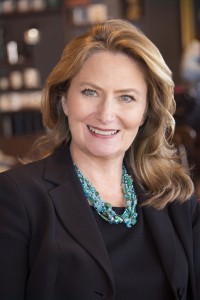 Starbucks has plucked a top Adobe executive to become its first chief technology officer, a sign the mammoth coffee purveyor is buttressing its tech capabilities as it banks on digital efforts to peddle lattes.
Gerri Martin-Flickinger served as Adobe's senior vice president and chief technology officer, and she helped migrate that company's business to the cloud, Starbucks says.
She is a Silicon Valley veteran: Before Adobe, Martin-Flickinger was a CIO at VeriSign, Network Associates and McAfee Associates. She is a computer science graduate of Washington State University.
At Starbucks, Martin-Flickinger will mind the infrastructure underpinning the company's digital forays, which are in turn led by another executive with a techie title: chief digital officer Adam Brotman.
Starbucks is busy building a digital ecosystem for its customers, drawing on features such as a mobile app that enables ordering and paying via smartphone and ties in to deals with Web services such as Lyft and Spotify as well as The New York Times. Analysts see that ecosystem as a big driver of future growth.
Martin-Flickinger also comes at a time when data security has become a big issue for many retailers. Since a fifth of transactions at Starbucks stores in the U.S. are done through the mobile app, it's a big lure for hackers.
Martin-Flickinger will report to Starbucks president and chief operating officer Kevin Johnson, also a tech veteran (he was formerly at Juniper Networks and Microsoft.)
"As we continue to shape our global-technology agenda at Starbucks, we needed leadership talent with deep experience in cloud, big data analytics, mobile and security to take us to the next level," Johnson said. "Gerri stood out as someone who has years of experience in Silicon Valley and brings deep management and technical expertise to help us navigate the future."
Tags:
Oct 27, 2015
Michael Zaro appointed City of Lakewood Police Chief | My Story staff '12
Categories: Award or honor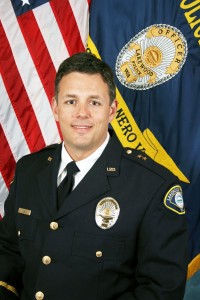 Michael Zaro has been appointed Police Chief for the City of Lakewood.
Lakewood City Manager John Caulfield made the appointment, which takes effect Oct. 16, 2015.
Chief Zaro has served as Interim Police Chief since April 2015, as part of the transition when former Police Chief Bret Farrar retired. Even before his term as Interim Police Chief, he had been in charge of the Police Department on several occasions as Acting Police Chief the past three years.
"I've had the opportunity to observe Mike's performance as Interim Police Chief the last six months and I have been very pleased," City Manager John Caulfield said. "His calm demeanor, demonstrated leadership and proven track record will serve the Lakewood community well."
"I've also gotten many compliments from the community and our City employees about Mike," the City Manager added. "It is evident he has earned the support and trust from many in the community."
Chief Zaro's career includes 21 years in law enforcement, the last 11 of which with the City of Lakewood Police Department. Before becoming Interim Police Chief in April, he had served the past seven years in a command role as Assistant Police Chief, as well as a supervisory role as Sergeant responsible for patrol, professional standards, training, background investigations for new hires and supervision of volunteers.  He joined the Police Department as a detective in 2004, responsible for homicide and felony investigations, forensic investigation, public information officer (PIO) and a member of the Crime Response Unit, a multi-agency investigative unit in Pierce County.  He also served 10 years as a Deputy Sheriff and Detective with the Pierce County Sheriff's Department.
Chief Zaro earned his Master of Arts in Administrative Leadership from the University of Oklahoma, and a Bachelor of Arts in Criminal Justice and Sociology from Washington State University. He is also a graduate of the FBI National Academy in Quantico, VA, and the FBI's Law Enforcement Executive Development Seminar.
Chief Zaro's annual salary totals $135,000, and he will oversee a Police Department with 116 full-time positions, including 100 commissioned law enforcement personnel, and an annual budget of $21 million.
Tags:
My Story authors from the Award or honor