Professional or career event
Jul 23, 2017
5 Stunning Resume Writing Tips | Yuvaan Sharma '84
Categories: 1980s | Professional or career event
Write a stunning resume into a golden ticket to get a new job. Not only does it help you get a new job, it is also the main reason that can help you get a better salary and position.
Resume is your marketing tool, but there is a clear distinction between promoting yourself well or being arrogant. In order for your resume look stunning, surely you need to write, convey, and well structured. Do not forget to write something that differentiates you from other candidates.
So how do you feel that your resume is ogled? What should you do to get an interview? The answer is very simple: the key to writing a great resume is by promoting the skills you have, the experience and capturing that you can so HRD understands what you want to convey and the value that is useful for the company.
Here are five things you can do to write a stunning resume:
Focus on achievement-not tasks and responsibilities:
HRD does not really care about your daily activities and what you do. But they are more interested in what you have accomplished in your old job. If your resume looks like a diary, it's time to change your resume and focus on the achievements you've received. Do not forget to mention the value you have built in your old office and your future office. Writing achievements proves to be very effective to attract the attention of the reader (HRD) and distinguish your resume with other SSC candidates.
Examples of achievements you can write:
How do you increase the company's main revenue
How you can reduce the number of outgoing budgets or improve business efficiency
New ideas, innovations and changes are made and produce something positive
Special awards, honors or awards.
Training and mentoring
Use a quantitative example
Just as important as the focus on achievement that has ever been achieved. An easy way to show your accomplishments and success is by example. Use numbers, figures and statistics to support your statements. For example instead of writing "increase sales, add bigger company results", it's better to write "increase the number of sales to 25% for 6 months".
Use keywords
Using the right keywords in your resume will not only attract readers (HRD), but will also convince them that you look professional. Surely your resume will not be forgotten just by HRD. Improve your qualifications by creating a resume using the correct diction (word selection).
Usually HRD only takes 10 seconds just to determine whether your resume interesting or not. Summarize your qualifications well on your resume as a good start to start looking for your dream worker.
Remove unimportant information
Make sure all the information that is on your resume could increase your chances of getting your dream job. Irrelevant information will only meet your resume without adding value to you. For example if you are applying for a project manager position, be sure that your resume highlights your management skills. Remember that your resume is a golden ticket, so make sure that your resume has more value than the other candidates' resumes.
An interesting resume will increase your chances of meeting and telling who you are and what your skills are to the HRD where you are applying for a job. Focus on your resume and promote yourself well in order to have greater dream job opportunities. If you have made an interesting resume, your next task is to devour all the questions from HRD and tell who you are at the interview.
Tags: 1984
Mar 13, 2017
Milestones for Jones | Holly Jones '02
Categories: Birth or Adoption | Other event | Professional or career event
Holly (Wysaske) Jones ('02, English), together with her husband William, welcomed a daughter to the family. Irene Jean Jones was born April 16, 2015, and joins brothers, Victor and Ricker as future Cougs, following in the footsteps of grandparents Ron ('74, '90, Business) and Karen ('74, '90, Education) Wysaske, aunt Kelly (Wysaske) Ritter ('00, Music), and uncle Kevin Wysaske ('10, DTAC).
Additionally, in August of 2016, Jones published her first young adult novel, I Want Everybody To Like Me — a "rad" coming of age piece of fiction set in the 1990s and inspired by Jones' upbringing in the small town of Washougal, Washington. Currently available on amazon.com and through other select booksellers: https://www.amazon.com/I-Want-Everybody-Like-Me/dp/1537139606.
Tags: 2002, book, business, DTAC, education, English, family, music, novel, published
Mar 10, 2017
Secretary of State taps Erich Ebel to serve as Communications Director | Erich Ebel '96
Categories: 1990s | Professional or career event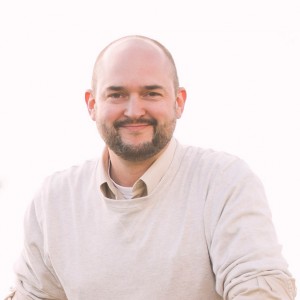 Washington Secretary of State Kim Wyman announced that Erich Ebel has been hired as Communications Director and will begin March 16, 2017. Erich comes from the Washington State Historical Society, where he had served as the Communications and Marketing Director since 2015. Previously, Erich served as a Public Information Specialist for Pierce County and as a Communications Manager in the Washington State Senate.  A native Washingtonian, Erich started his communications career working in television news. He also served in the US Army Reserves from 2000 to 2008.
Erich replaces former communications director and longtime Associated Press capitol press corps bureau chief Dave Ammons who retired in 2016.
Tags: 1996, Associated Press, communications director, Dave Ammons, Erich Ebel, Kim Wyman, Pierce County, Secretary of State, U.S. Army, washington state, Washington State Historical Society, Washington State Senate
Jan 12, 2017
Dr. William A. Ausmus MA, Ph.D. 1991 | Dr. William Ausmus '91
Categories: 1990s | Professional or career event
­­I am pleased to share the following milestones in my life with my friends at Washington State University.  After teaching for thirty years at three different universities, I have retired as a professor of Communication Studies at California Polytechnic State University.  I am now a full-time novelist.  My first novel, The Adamantine Heart, written under the pen name William Russell Sheridan, is available world-wide through Amazon Books. If you are interested in contacting me, I would love to hear from you and can best be reached at williamrsheridan@gmail.com.
Tags: 1991
Nov 19, 2016
2016 Anthony Savage Award from the Washington Association of Criminal Defense Lawyers (WACDL) | Emily Gause '06
Categories: 2000s | Professional or career event
I am honored to be receiving Washington Association of Criminal Defense Lawyer's 2016 Anthony Savage Award.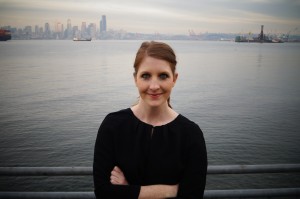 The award recognizes an outstanding trial performance or result achieved by an attorney in practice for less than ten years. I am being recognized for my work in USA v. Frazier, a serious felony case in the Western District of Washington that was dismissed on defense motion for a Brady violation.
"Emily wrote extensive briefing over many months, including a motion to suppress which raised questions about a confidential informant's credibility. Just days before the suppression hearing and trial, the government disclosed new evidence that confirmed the informant had failed a polygraph. Emily immediately filed a motion to dismiss the case based on violations of Brady v. Maryland. Emily also filed motions demanding that the confidential informant be named and that more information be produced about his criminal history and department of corrections file. This revealed even more evidence that this informant had significant veracity issues, and was engaging in criminal activity at the time he was cooperating with police. Judge Jones listened to days of testimony and hours of argument before ultimately dismissing the case because of the Brady violation, after finding that the only evidence against her client came from the unreliable and untrustworthy informant. Her client was released from federal custody that same day.
According to Lee Covell, co-counsel on the case, "her work on this case was nothing short of phenomenal."
Emily Gause owns her own firm — the Law Offices of Emily M. Gause PLLC — where she practices solely in felony criminal defense, both in federal courts and state courts across Washington State. Emily has carved an impressive reputation in the criminal defense legal community as a rising star. After graduating with a degree in criminal justice from Washington State University, Emily dove into law school with the intent of becoming a criminal defense attorney.  Emily graduated from WSU in 2006 with duel degrees in criminal justice and sociology – law and social control.
Tags: 2006, Award or honor, criminal defense lawyer, lawyer
My Story authors from the Professional or career event