Professional or career event
Mar 13, 2017
Milestones for Jones | Holly Jones '02
Categories: Birth or Adoption | Other event | Professional or career event
Holly (Wysaske) Jones ('02, English), together with her husband William, welcomed a daughter to the family. Irene Jean Jones was born April 16, 2015, and joins brothers, Victor and Ricker as future Cougs, following in the footsteps of grandparents Ron ('74, '90, Business) and Karen ('74, '90, Education) Wysaske, aunt Kelly (Wysaske) Ritter ('00, Music), and uncle Kevin Wysaske ('10, DTAC).
Additionally, in August of 2016, Jones published her first young adult novel, I Want Everybody To Like Me — a "rad" coming of age piece of fiction set in the 1990s and inspired by Jones' upbringing in the small town of Washougal, Washington. Currently available on amazon.com and through other select booksellers: https://www.amazon.com/I-Want-Everybody-Like-Me/dp/1537139606.
Tags: 2002, book, business, DTAC, education, English, family, music, novel, published
Mar 10, 2017
Secretary of State taps Erich Ebel to serve as Communications Director | Erich Ebel '96
Categories: 1990s | Professional or career event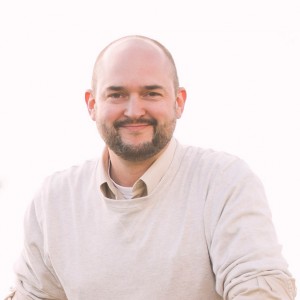 Washington Secretary of State Kim Wyman announced that Erich Ebel has been hired as Communications Director and will begin March 16, 2017. Erich comes from the Washington State Historical Society, where he had served as the Communications and Marketing Director since 2015. Previously, Erich served as a Public Information Specialist for Pierce County and as a Communications Manager in the Washington State Senate.  A native Washingtonian, Erich started his communications career working in television news. He also served in the US Army Reserves from 2000 to 2008.
Erich replaces former communications director and longtime Associated Press capitol press corps bureau chief Dave Ammons who retired in 2016.
Tags: 1996, Associated Press, communications director, Dave Ammons, Erich Ebel, Kim Wyman, Pierce County, Secretary of State, U.S. Army, washington state, Washington State Historical Society, Washington State Senate
Jan 12, 2017
Dr. William A. Ausmus MA, Ph.D. 1991 | Dr. William Ausmus '91
Categories: 1990s | Professional or career event
­­I am pleased to share the following milestones in my life with my friends at Washington State University.  After teaching for thirty years at three different universities, I have retired as a professor of Communication Studies at California Polytechnic State University.  I am now a full-time novelist.  My first novel, The Adamantine Heart, written under the pen name William Russell Sheridan, is available world-wide through Amazon Books. If you are interested in contacting me, I would love to hear from you and can best be reached at williamrsheridan@gmail.com.
Tags: 1991
Nov 19, 2016
2016 Anthony Savage Award from the Washington Association of Criminal Defense Lawyers (WACDL) | Emily Gause '06
Categories: 2000s | Professional or career event
I am honored to be receiving Washington Association of Criminal Defense Lawyer's 2016 Anthony Savage Award.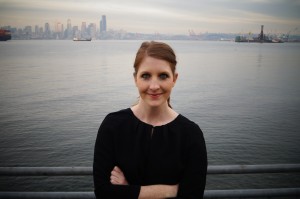 The award recognizes an outstanding trial performance or result achieved by an attorney in practice for less than ten years. I am being recognized for my work in USA v. Frazier, a serious felony case in the Western District of Washington that was dismissed on defense motion for a Brady violation.
"Emily wrote extensive briefing over many months, including a motion to suppress which raised questions about a confidential informant's credibility. Just days before the suppression hearing and trial, the government disclosed new evidence that confirmed the informant had failed a polygraph. Emily immediately filed a motion to dismiss the case based on violations of Brady v. Maryland. Emily also filed motions demanding that the confidential informant be named and that more information be produced about his criminal history and department of corrections file. This revealed even more evidence that this informant had significant veracity issues, and was engaging in criminal activity at the time he was cooperating with police. Judge Jones listened to days of testimony and hours of argument before ultimately dismissing the case because of the Brady violation, after finding that the only evidence against her client came from the unreliable and untrustworthy informant. Her client was released from federal custody that same day.
According to Lee Covell, co-counsel on the case, "her work on this case was nothing short of phenomenal."
Emily Gause owns her own firm — the Law Offices of Emily M. Gause PLLC — where she practices solely in felony criminal defense, both in federal courts and state courts across Washington State. Emily has carved an impressive reputation in the criminal defense legal community as a rising star. After graduating with a degree in criminal justice from Washington State University, Emily dove into law school with the intent of becoming a criminal defense attorney.  Emily graduated from WSU in 2006 with duel degrees in criminal justice and sociology – law and social control.
Tags: 2006, Award or honor, criminal defense lawyer, lawyer
Apr 21, 2016
Sid Gustafson's third novel Swift Dam | Sid Gustafson '79
Categories: 1970s | Award or honor | Professional or career event
Swift Dam

Sid Gustafson

ISBN-13: 978-0692644614 / ISBN-10: 069264461X

SRP (Paperback) $15.95 / SRP (eBook) $6.99

It had been a long snowy winter and spring. The rivers were late rising, and the mountains held onto a pure white snow-cover. Rain fell upon the deep winter snow the day before the Flood of '64. Waters rose, the rivers raged. The dam failed to hold the Birch Creek flow, and broke, giving way to a wall of water and drowning the Indians.

Veterinarian Alphonse Vallerone dreams out this novel of dreamers dreaming. He goes back 50 years to the day after the Flood, when he assisted the surviving Indians. Riding from one devastated ranch to another, he tends to the surviving yet devastated animals and tries to mend the grief wrought by the Flood.

Underpinned by the lingering and harsh reminders of the Blackfeet Nation's heroic, tragic, and vibrant past, Gustafson's third novel chronicles the heartrending drama of the Blackfeet people.

Swift Dam
 celebrates the native land and the Natives who survive as they have survived throughout time, perilously. It is the story of a veterinarian who attempts to sustain and nurture life on the land, his empathy with the living, and his sympathy for the dead and dying.
Tags: 1970s, 1979, fiction, Montana, novel, novelist, sid Gustafson, veterinarian, veterinary medicine, water
My Story authors from the Professional or career event