Featured notes
Oct 7, 2015
Thomas Elhart and Michelle Carrougher married | My Story staff '12
Categories: 2010s | Featured | Wedding or anniversary
Thomas Lee Elhart '11 (Communication) and Michelle Anne Carrougher '14 (Nursing) were married on August 22nd, 2015 in Tamarack, Idaho.  The couple met fall 2008 while attending Washington State University.
Thomas, the son of Mr. Allen & Mrs. Erika Agnew and Mr. Steve & Mrs. Sunnie Elhart, grew up in Vancouver, Washington.  Thomas currently works at an engineering firm managing the company's engineer development program.
Michelle, daughter of Dr. Greg and Mrs. Gretchen Carrougher, grew up in Gig Harbor, Washington.  Michelle is an emergency room RN in a local hospital.  Both Thomas and Michelle are proud WSU alumni and currently call Pullman, Washington home.
Sep 11, 2015
Erin Patterson named Bradken's Young Employee of the Year | My Story staff '12
Categories: 2010s | Award or honor | Professional or career event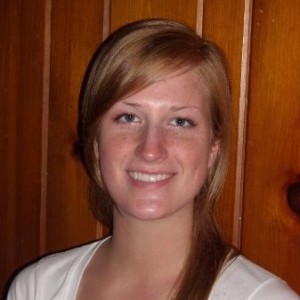 Erin Patterson, a 2013 alumna in materials science and engineering, was named Bradken's Young Employee of the Year.
Every year Bradken, a global manufacturer and supplier of differentiated consumable and capital products, honors a select few employees who demonstrate the core values of their company.  In the process of their selection, Bradken chooses amongst 4,000 of their employees, and awards employees who stand out in each region. Patterson was selected from the Bradken America group.
 "I felt honored and happy to be recognized for the work I've done in the two years I've been with Bradken," she said.
Patterson was first hired at Bradken's Tacoma site as a metallurgist intern. After just two months, she was hired permanently.
Bradken selected Patterson for the company's prestigious award for her part in the installation of an optical emission spectrometer in Bradken's melt shop, where she demonstrated the company's values of high-motivation as well as innovation and continuous improvement.
Tags:
May 29, 2015
Bernardo|Wills Architects Adds a New Interior Designer | My Story staff '12
Categories: 2010s | Award or honor | Engineering and Architecture | Professional or career event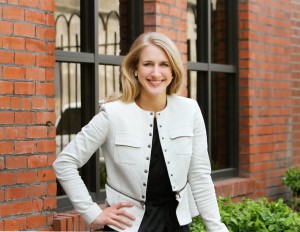 Chloe Buerstatte '12, IIDA, has joined Bernardo|Wills Architects as an interior designer.
Initial projects for which Buerstatte is providing interior design services include the interior renovation of a Cancer Care Northwest Clinic, Numerica Credit Union's Sullivan branch in the City of Spokane Valley, and Pawn 1's corporate headquarters in Spokane.
A member of the International Interior Design Association, Buerstatte is a graduate of Washington State University with a Bachelor of Arts degree in Interior Design (2012). She was previously employed by Contract Design Associates, of Spokane.
Established in 1991, Spokane-based Bernardo|Wills Architects provides professional design services – including architecture, interior design, landscape architecture and master planning – to clients throughout the Western United States. Market sectors served include government, retail, corporate, commercial, higher education, K-12 education, healthcare, recreation and multi-family housing. For more information, visit www.bernardowills.com.
Tags: 2010s, 2012, architecture, interior design
My Story authors from the 2010s