[+]
Features
Glenn Terrell, WSU President 1967-1985: Recollections :: WSU's seventh president led with both head and heart. by Sue Hinz '70
{ WEB EXCLUSIVE–Gallery: Images from the presidency of Glenn Terrell from 1967-1985 }
The Pear :: The pear and the apple are quite different fruits, both in how they are eaten and in how they are grown. And where in Washington they are grown makes all the difference in how pear farmers think of their product. by Tim Steury
Second Acts :: Retired librarian Bunny Levine moved to LA to follow her dream of being in the movies. She and others have found that redefining retirement can lead to greater health and happiness. by Hannelore Sudermann
The Beguiling Science of Bodies in Motion :: Through biomechanics, WSU's experts smooth a runner's stride, deepen our understanding of whiplash, study the impact of sports balls on bodies, and seek to build better bones. by Eric Sorensen
Panoramas
:: A poor showing in children's books
{ WEB EXCLUSIVE–Story: Children's picture books that show poverty }
Departments
:: First Words: The Community of the Oyster
:: Posts
:: Sports: Cougar encampments
:: Short subject: History develops, art stands still
:: In Season: Beans
{ WEB EXCLUSIVE–Video: Willapa Bay Oysters }
{ WEB EXCLUSIVE–Recipe: Grandma Smith's Rockwell Baked Beans }
{ WEB EXCLUSIVE–Story: And 1,083 Lines of Lupine The WSU Plant Introduction Station }
Tracking
:: Dan Rottler '92—Atop towers of power
:: Helen Szablya '76—Living in interesting times
:: David Cox '71—Generations Rx
:: Alumni News: Catching up with WSUAA President Ken Locati '85
{ WEB EXCLUSIVE–Gallery: Wild Horse Wind and Solar Facility Photos by Robert Hubner}
Cover: Photoillustration by Diana Whaley—photo courtesy WSU Manuscripts, Archives, and Special Collections.
new

on site
Booze, Sex, and Reality Checks
September 20, 2013 : Video
Students at WSU are given the opportunity to explore what they expect and want from a university social experience, including alcohol use and sexual ...Read more
A History of Alderbrook Resort
April 16, 2013 : Video
Celebrating a century on Hood Canal: Washington State University Hospitality alumnus Brian McGinnis '77 talks about the history and renovation ...Read more
Shopping with Oranges: Simple scents in retail
April 16, 2013 : Video
Simple scents, like orange, can enhance the retail environment for shoppers, says Eric Spangenberg, dean of the College of Business at Washington Sta...Read more
Tribble Trouble
February 26, 2013 : Story
Is there anything new under an alien sun? Paul Brians, WSU emeritus English professor and a tour guide at Seattle's Experience Music Project "Icons o...Read more
WSM wins a Grand Gold award from regional association
February 22, 2013 : Award
It's great to be recognized by our peers with a Grand Gold award! Thanks and kudos belong to the WSU alumni, faculty, staff, and students who help us...Read more
Download full screen
interactive magazine
PDF (8.7MB) (BEST VIEWED IN
ACROBAT READER 9 OR HIGHER)

Current issue Kindle
Current issue ePub
(FOR E-BOOK READERS)
Fall 2013
The tractor beam has arrived :: It's not Star Trek, but WSU physicist Phil Marston theorized a real tractor beam, which other researchers have now demonstrated in the laboratory....Read more
Fall 2013 :: Watch full-size :: More videos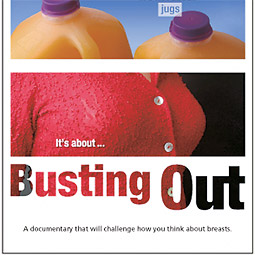 Summer 2006
Busting Out, the documentary.
Read more in Busting out